Workstation Separators for Covid19 Distancing
Friday May 15, 2020
As the country begins to re-open businesses and recreation facilities across the country the safety of residents, employees and customers is at an all time high. Forsite can provide HOA's, property management companies, businesses and restaurants workstation separators stands for almost any size and shape that you need.
Give residents, clients, patrons and staff "peace of mind"….Help them stay COVID-Free. Our workstation separators are custom designed for country clubs, community club houses, hair salons, barber shops, restaurants, tattoo parlors, spas & many other service retailers, industrial and commercial businesses. They create a transparent barrier for separating salon/spa workstations, restaurant tables, check-out counters and many others.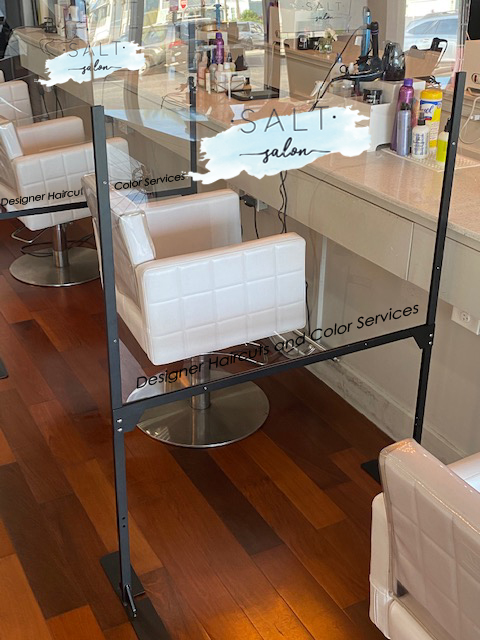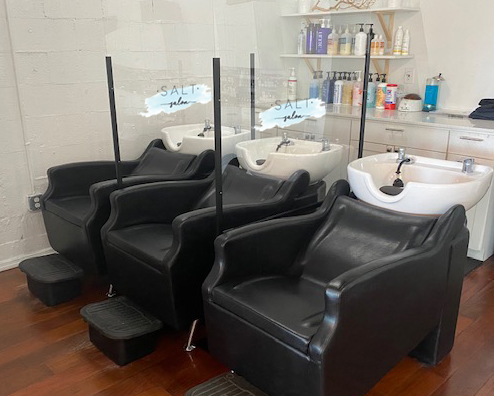 Free standing and wall mounted designs are available in heights up to 72" and widths of 48".  Smaller sizes and custom sizes are also available to fit your floor plan, work station or unique needs.  The U-channel frame accommodates and secures plexiglass or other semi rigid sheet material up to 3/16" thick.  Forsite can also add vinyl brand logos or other messaging options to help set your business apart and making the work station separator look like an upscale feature that has been in place for years.
For additional details and pricing information, please contact us at 1-800-537-0200 or [email protected].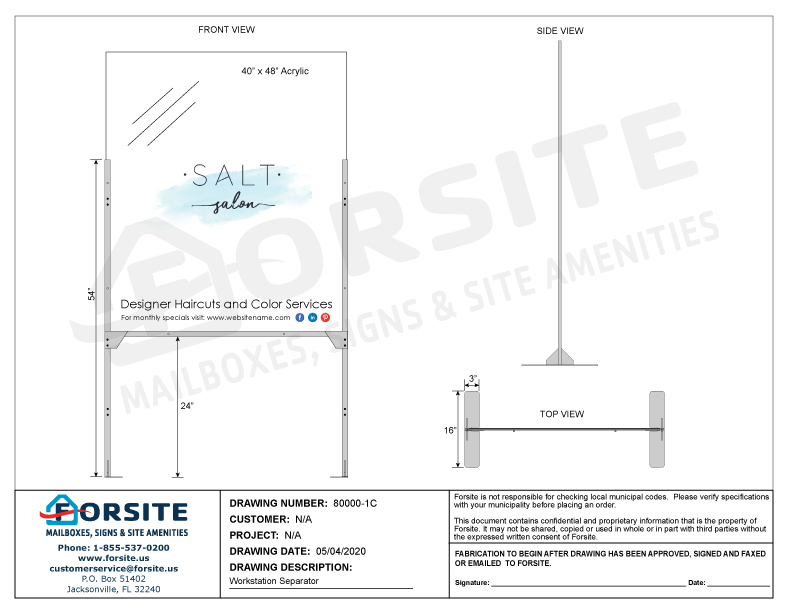 About Forsite:
Welcome to Forsite! You've found your best source custom street signs and community wayfinding signs. We manufacture and install upscale site amenities throughout the United States.
Forsite can provide all of your signage needs for your Master Planned Community or  Residential Development. We help our customers to create a uniform, upscale appearance and increase property values by "bundling" themed packages of decorative street signage, mailboxes, post and wall mounted lighting, and wayfinding signage
You can count on the experts at Forsite to help improve the quality of your community today. Contact us today to get started by talking to one of our experienced team members at 855-537-0200.