Choosing the Right Traffic Signs: What You Should Know
Tuesday December 21, 2021
Whether you're developing a commercial or residential area, you may need to use traffic signs. Traffic signs have been around for centuries. They became increasingly common, however, during the 1930s in response to the rise of modern-day automobiles. While all traffic signs provide instructions to road users, they are available in different types. What type of traffic signs should you use for your development project?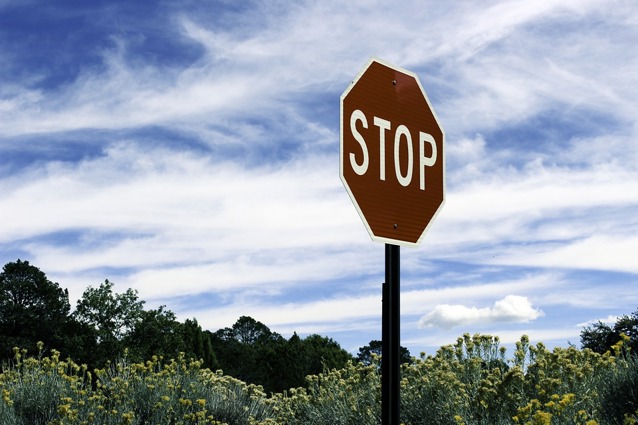 Smooth vs Fluted Pole
You should consider the shape of the pole when choosing traffic signs. Most traffic signs, of course, are mounted on a pole. The shape of the pole on which they are mounted, though, may vary. Some of them are mounted on a smooth cylindrical pole, whereas others are mounted on a fluted cylindrical pole. Fluted poles essentially have notches in them. These small notches or grooves help to secure traffic signs in place.
Breakaway vs Non-Breakaway
There are breakaway traffic signs, and there are non-breakaway traffic signs. Breakaway traffic signs are characterized by their ability to break away when struck by a moving vehicle. The U.S. Federal Highway Administration (FHWA) has specifications for breakaway traffic signs. They aren't used by all municipalities or in all cities. Nonetheless, you may want to use breakaway traffic signs for your development project. When compared to non-breakaway traffic signs, they can lower the risk of serious and potentially fatal automobile accidents by breaking away when struck.
Weather-Resistant Material

One of the most important things to consider when choosing traffic signs is the material. Different traffic signs are made of different materials. Some of the earliest traffic signs were made of wood. Wood, of course, may rot when exposed to water. And certain types of metals -- specifically unfinished steel or other iron alloys -- can rust when exposed to water.
What's the best material for traffic signs exactly? You can't go wrong with powder-coated aluminum. Unlike steel and other iron alloys, aluminum doesn't rust. It can corrode when exposed to water, but the presence of a powder-coated finish prevents this from happening.
Pole Topper
For a more stylish appearance, you may want to choose a pole topper for your traffic signs. Pole toppers don't serve any functional purpose. Rather, they are used for aesthetic purposes. A pole topper is simply a decorative piece that's placed on the top of a traffic sign. Traffic signs are secured to a pole, after which they can be affixed with a pole topper. Pole toppers are frequently used for traffic signs in residential areas, though you can find them in many commercial areas as well.
About Forsite:
Welcome to Forsite! You've found your best source for custom street signs and community wayfinding signs. We manufacture and install upscale site amenities throughout the United States.
Forsite can provide all of your signage needs for your Master Planned Community or  Residential Development. We help our customers to create a uniform, upscale appearance and increase property values by "bundling" themed packages of decorative street signage, mailboxes, post and wall mounted lighting, and wayfinding signage
You can count on the experts at Forsite to help improve the quality of your community today. Contact us today to get started by talking to one of our experienced team members at 855-537-0200.