Where to Obtain Replacement Keys for Cluster Mailboxes (CBUs)
Wednesday May 20, 2020
Consisting of either a free-standing or wall-mounted unit with multiple mail compartments, Cluster Box Units (CBUs) have become an increasingly popular alternative to curbside mailboxes. While traditional curbside mailboxes only feature a single compartment, each CBU features an average of 12 to 16 compartments each. As a result, they offer a convenient form of centralized mail delivery. Because CBU's have locked compartments, though, tenants often wonder how or where they can obtain a replacement key.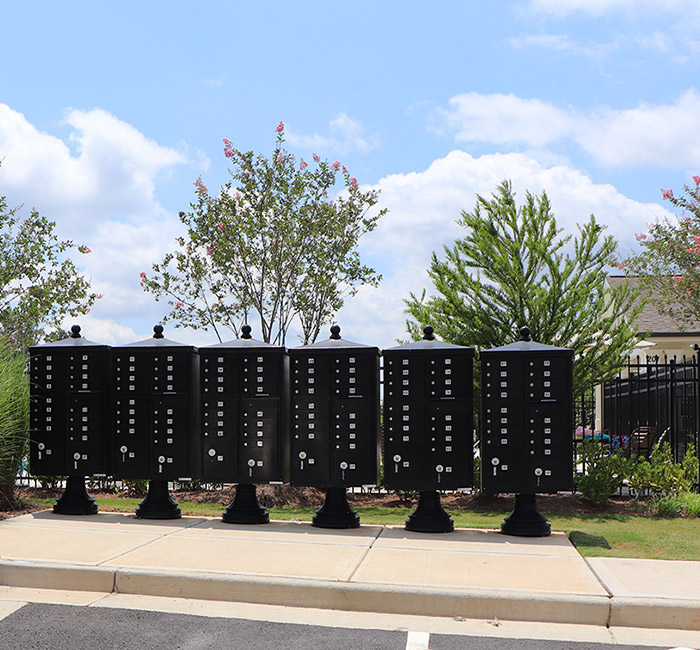 Why CBUs Feature Locked Compartments
Whether a CBU has 12 or 14 compartments, they will all be locked to safeguard tenants' mail. The USPS reports that it handles nearly 200 million pieces of mail a day. To protect against mail theft, CBUs use locked compartments. Each tenant will have a key to his or her compartment. If the tenant wants to retrieve mail from the CBU, he or she can use the key to unlock the appropriate compartment. It's a simple solution that prevents mail theft as well as vandalism.
USPS-Owned CBUs
If a CBU is owned by the USPS, the USPS will provide each tenant will three keys to their CBU compartment. The USPS doesn't charge for this initial set of keys, nor does it require tenants to make a security deposit. When a tenant moves into a residence, the USPS will provide him or her with a set of three keys for their CBU compartment at no charge.
With that said, the USPS doesn't keep copies of tenants' keys. If a tenant loses all three keys, he or she will have to request a new lock with a new matching set of keys.
Privately Owned CBUs
If a CBU is privately owned, the property or building manager will provide each tenant with one or more keys to their CBU compartment. In some cases, the property or building manager may provide tenants with three keys. In other cases, tenants may receive fewer keys. Regardless, the USPS isn't responsible for providing keys to tenants if the CBU is privately owned. That responsibility lies on the shoulder of the property or building manager.
How can tenants obtain a replacement key for a privately owned CBU? The USPS recommends that tenants drop off a note at their building or property manager's office requesting a replacement key. In this note, tenants can simply state that they've lost their original key or keys and would like a replacement.
If you'e a property manager or building owner, and you need to obtain replacement keys for your existing CBU, give us a call, and one of our experiences representatives will be able to help! 
About Forsite:
Welcome to Forsite! You've found your best source custom street signs and community wayfinding signs. We manufacture and install upscale site amenities throughout the United States.
Forsite can provide all of your signage needs for your Master Planned Community or  Residential Development. We help our customers to create a uniform, upscale appearance and increase property values by "bundling" themed packages of decorative street signage, mailboxes, post and wall mounted lighting, and wayfinding signage
You can count on the experts at Forsite to help improve the quality of your community today. Contact us today to get started by talking to one of our experienced team members at 855-537-0200.