What to Look for When Buying STD-4C Mailboxes
Tuesday August 25, 2020
STD-4C mailboxes are one of the most popular types of centralized mail delivery solutions. The official successor to the STD-4B specification, they consist of wall-mounted units in a centralized location. Since 2006, the United States Postal Service (USPS) requires them for all new multi-unit building projects. If you're thinking about using STD-4C mailboxes for your residential development project, though, you'll need to choose the right type.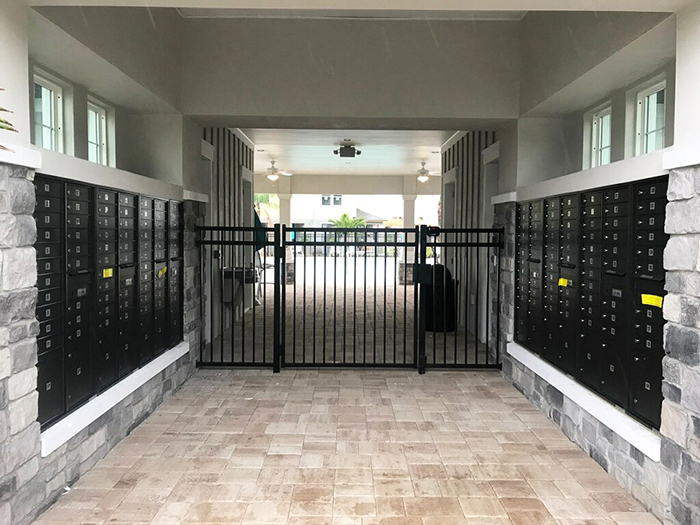 Weatherproof Material
Being that STD-4C mailboxes are installed outdoors like most other mailboxes, you should look for a weatherproof material. The USPS has requirements for the design of STD-C mailboxes, but it doesn't require them to feature any specific material. STD-C mailboxes can be constructed of any material as long as they comply with the USPS's other requirements. With that said, some materials offer greater protection against the weather than others. Only choose STD-4C mailboxes made of a durable and weatherproof material.
Number of Units
You should consider the number of units an STD-4C mailbox has. STD-C mailboxes are known as a centralized mail delivery system because they contain multiple units. If you're developing a residential building with 40 units, you'll need to choose STD-4C mailboxes that contain a collective total of 40 or more units.
Parcel Lockers

STD-4C mailboxes should have parcel lockers. In the specification, the USPS states that STD-4C mailboxes must have one parcel locker per 10 mailbox units. An STD-4C mailbox with 20 units, for instance, should have two parcel lockers. The only exception is if there's another way for couriers to deliver packages, such as dropping them off at a front desk. Nonetheless, most STD-C mailboxes have parcel lockers where couriers can drop off residents' packages.
Mounting
All STD-4C mailboxes require mounting. Unlike Cluster Box Units (CBUs), they aren't available in free-standing models. Fortunately, there are easy-to-mount STD-4C mailboxes available. They can be installed against any flat surface, including indoor and outage surfaces.
Finishing

Something else to consider when buying STD-4C mailboxes is the finish. STD-4C mailboxes are often finished with a proactive coating. The coating acts as a shield to protect against rust and corrosion. At the same time, it can enhance the mailboxes' aesthetics. Finishes are available in different colors and textures. You can choose STD-4C mailboxes with a custom finish to match that of the residential area in which it's used. With the right finish, the STD-4C mailboxes will create a more welcoming and attractive environment.
About Forsite:
Welcome to Forsite! You've found your best source custom street signs and community wayfinding signs. We manufacture and install upscale site amenities throughout the United States.
Forsite can provide all of your signage needs for your Master Planned Community or  Residential Development. We help our customers to create a uniform, upscale appearance and increase property values by "bundling" themed packages of decorative street signage, mailboxes, post and wall mounted lighting, and wayfinding signage
You can count on the experts at Forsite to help improve the quality of your community today. Contact us today to get started by talking to one of our experienced team members at 855-537-0200.