The Benefits of Outdoor Lighting for Commercial Properties
Wednesday February 12, 2020
When developing a commercial property, you shouldn't overlook the benefits of outdoor lighting. Whether it's a retail shopping center, an office complex or any other type of commercial property, you should include outdoor lighting in its design. Aside from providing illumination, it can benefit your commercial property in several ways.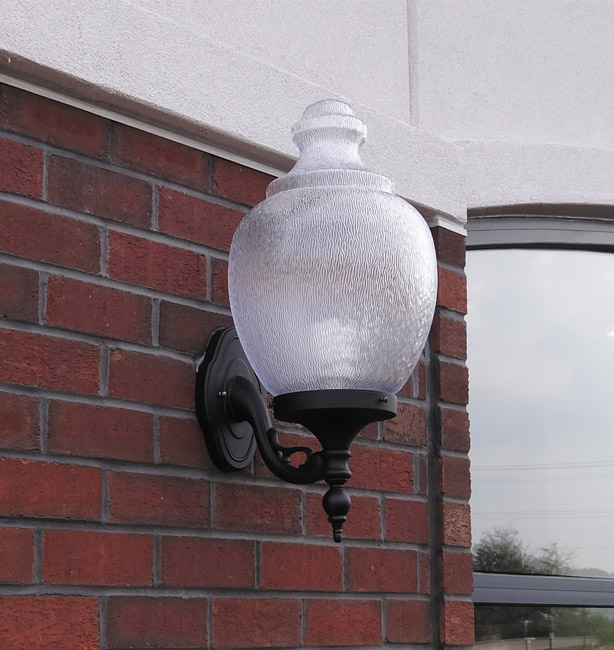 Improves Accessibility
Outdoor lighting will make your commercial property easier for shoppers to use. When the sun goes down, shoppers may struggle to find the businesses for which they are searching. Just a few strategically placed lamps or light fixtures, however, can illuminate your commercial property during the nighttime hours.
Enhances Security
In addition to improved accessibility, outdoor lighting will enhance the security of your commercial property. Criminals often target areas with poor lighting because it conceals their illicit activities. As a result, poorly lit commercial properties tend to have higher rates of crime than their well-lit and illuminated counterparts. To promote a more secure environment for shoppers, as well as businesses, you should install outdoor lighting on your commercial property.
Draws Attention to Wayfinding Signage
You can use outdoor lighting to draw attention to wayfinding signage used on your commercial property. If there are multiple businesses located on your property, wayfinding signage can help guide shoppers to their intended destination. Of course, wayfinding signage is only useful if shoppers see it. If you install wayfinding signage in a discreet area of your commercial property, it may go unnoticed. You can draw attention to it, however, using outdoor lighting. A lamp or fixture directed towards your wayfinding signage will make it more visible to shoppers.
Improves Aesthetics
Assuming you choose the right type of outdoor lighting, it will improve the aesthetics of your commercial property. You can find outdoor lighting available in countless finishes, colors, sizes and styles. By choosing a type that flows cohesively with the rest of your commercial property, you'll promote a more cohesive and attractive exterior.
Energy Efficient Options Available
There are also energy-efficient options available for outdoor lighting. Rather than incandescent, for instance, you can use light-emitting diode (LED) outdoor lighting on your commercial property. LED lighting is recognized as one of the most energy-efficient lighting technologies on the planet. It provides a substantial amount of illumination while consuming minimal power in the process.
About Forsite:
Welcome to Forsite! You've found your best source custom street signs and community wayfinding signs. We manufacture and install upscale site amenities throughout the United States.
Forsite can provide all of your signage needs for your Master Planned Community or  Residential Development. We help our customers to create a uniform, upscale appearance and increase property values by "bundling" themed packages of decorative street signage, mailboxes, post and wall mounted lighting, and wayfinding signage
You can count on the experts at Forsite to help improve the quality of your community today. Contact us today to get started by talking to one of our experienced team members at 855-537-0200.