Guidelines to Follow When Installing Apartment Mailboxes
Monday May 13, 2019
There are now over 2 million apartment buildings in the United States, according to a Rental Housing Survey conducted by the U.S. Census Bureau. If you're faced with the task of developing or renovating an apartment building, you might be wondering what type of mailboxes you should use. With multiple residences per each apartment building, traditional curbside mailboxes aren't practical. Instead, you'll need to choose a more convenient and easily accessible type of mailbox that complies with the United States Postal Service's (USPS's) guidelines.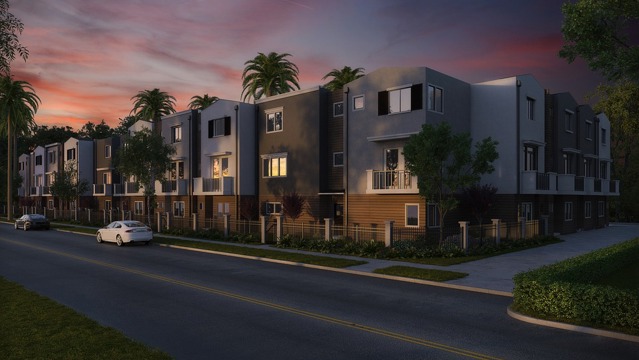 Centralized Mailboxes
For apartment buildings -- as well as other multi-unit residential buildings -- constructed after Oct. 6, 2006, the USPS requires the use of centralized receptacles designed with the 4C specification. 4C mailboxes are a centralized mailing system, meaning they multiple compartments for multiple units. Rather than installing 20 curbside mailboxes for 20 units in a single apartment building, you can install just a few 4C mailboxes. As a result, the USPS now requires apartment buildings to use mailboxes designed with this specification rather than curbside or other traditional single-unit mailboxes.
On its website, the USPS explains that STD-4C mailboxes offer a variety of benefits, some of which include the following:
Increased security of tenants' incoming and outgoing mail
Easier for mail couriers to access
User-friendly compartment design
Compartment supports a large volume of mail
Apartment buildings constructed prior to Oct. 6, 2006 can use STD-4B mailboxes. But for apartment buildings constructed after this date, 4C mailboxes must be used.
1 Parcel Locker Per 10 Mailbox Compartments
In addition to the centralized mailbox units themselves, you'll also need to install parcel lockers for the apartment building. Parcel lockers are larger mailbox units used for the reception of large packages. Without a parcel locker, mail couriers won't be able to deliver large packages to the apartment's tenants. To solve this problem, parcel lockers are used.
The USPS requires the use of at least one parcel locker per 10 mailbox compartments. If you have 50 mailbox compartments, for example, you'll need to install 10 parcel lockers to comply with the USPS's guidelines. If you have 100 mailbox compartments, you'll need 20 parcel lockers to remain compliant. Additionally, the USPS says that parcel lockers must be placed closed to the entrance of apartment buildings, and mail couriers must be allowed to access and use the locker without interference from its doors.
About Forsite:
Welcome to Forsite! You've found your best source custom curbside mailboxes and cluster mailboxes. We manufacture and install upscale site amenities throughout the United States.
Forsite can provide you with everything for your Master Planned Community or  Residential Development. You can create a uniform, upscale appearance and increase property values by "bundling" Forsite's integrated package of fashionable and durable mailboxes, post and wall mounted lighting, street (way) signs monument and entry signage as well as the desired amenities such as Bollards, Benches, Litter Receptacles and Bike Racks.
You can count on the experts at Forsite to help improve the quality of your community today. Contact us today to get started by talking to one of our experienced team members at 855-537-0200.