Go 'Green' By Choosing the Right Mail Delivery System
Friday November 01, 2019
When developing a neighborhood or residential community, you should consider choosing a green mail delivery system. This doesn't mean that you should literally install green-colored mailboxes. Rather, you should "go green" by choosing an environmentally friendly mail delivery system. By doing your part, you'll promote a cleaner Earth while helping residents send and collect their respective mail in the process.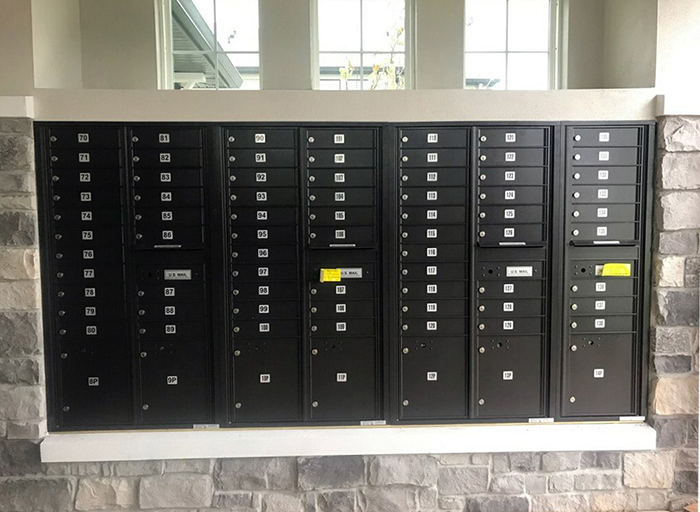 Go Big
Bigger curbside mailboxes are greener than their smaller counterparts because they eliminate unnecessary trips to the local post office. If a curbside mailbox is small, the mail courier won't be able to leave large packages in it. Instead, the mail courier will be forced to leave a note telling the resident he or she must visit the local post office to pick up the package. By choosing larger curbside mailboxes, you'll promote a greener neighborhood or residential community.
Since 2001, when the USPS issued the USPS-STD-7B standard for all traditional and contemporary curbside mailboxes, all curbside mailboxes must meet the following dimensions:
Length of 8 and 9/16 inches to 22 13/16 inches
Width of 6 and 1/4 inches to 11 inches
Height of 6 inches to 15 inches
Use a Centralized Mail Delivery System
Instead of curbside mailboxes, consider using a centralized mail delivery system. Statistics show roughly 1.4 million new delivery points are added to the USPS's delivery routes each year in the United States. With a centralized mail delivery, however, mail couriers can make fewer stops while delivering the same amount of mail.
Centralized mail delivery systems consist of multiple mail compartments, each of which is intended for a specific household or residence, in a single area. There are three primary types of centralized mail delivery systems: STD-4B, STD-4C and Cluster Box Units (CBUs). The USPS actually requires all multi-unit dwellings to use STD-4C mailboxes, assuming the building plans for the construction project were submitted after Oct. 6, 2006. For single-unit dwellings, on the other hand, STD-4B mailboxes or CBUs may be used. Regardless, all centralized mail delivery systems are greener than conventional curbside mailboxes.
Install in the Right Location
If you're going to use a centralized mail delivery system in your neighborhood or residential community, it's important to choose the right location in which to install it. Being that centralized mail delivery systems are used by multiple households, you should install it in a convenient area that's easily accessible for all households. The centralized mail delivery system should also be easy for mail couriers to access.
About Forsite:
Welcome to Forsite! You've found your best source custom street signs and community wayfinding signs. We manufacture and install upscale site amenities throughout the United States.
Forsite can provide all of your signage needs for your Master Planned Community or  Residential Development. We help our customers to create a uniform, upscale appearance and increase property values by "bundling" themed packages of decorative street signage, mailboxes, post and wall mounted lighting, and wayfinding signage
You can count on the experts at Forsite to help improve the quality of your community today. Contact us today to get started by talking to one of our experienced team members at 855-537-0200.