Protecting Against Package Theft: What You Should Know
Thursday November 04, 2021
Package theft is on the rise. Statistics show that roughly one in three U.S. adults have had at least one of their packages stolen. When you order products online -- or through other means -- you can expect them to arrive at your doorstep. Thieves, unfortunately, may intercept them before you're able to collect them. It's frustrating when you discover that one of your packages has been stolen off your property. The good news is that you can protect against package theft in several ways.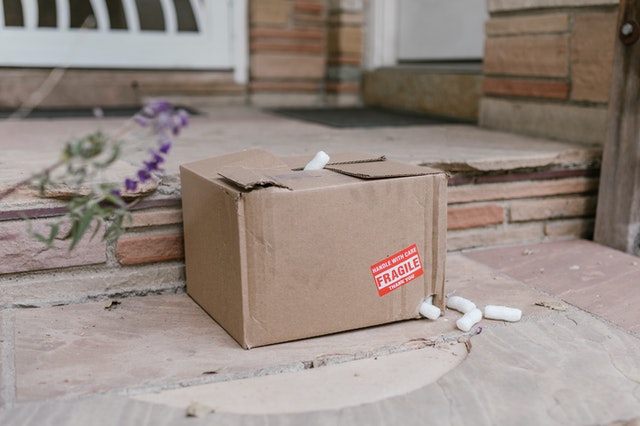 Upgrade Outdoor Lighting

The right type of outdoor lighting can discourage thieves from targeting your packages. Outdoor lighting, of course, will illuminate your home after the sun goes down. Most thieves won't target your packages if they are illuminated by outdoor lighting. You can use either incandescent, light-emitting diode (LED) or solar lighting. LED and solar lighting are the most energy efficient. Incandescent lighting, on the other hand, is typically the least expensive. Regardless, installing outdoor lighting around your home will discourage thieves from targeting your packages.
Get a P.O. Box
Rather than getting packages delivered to your home, you may want to get them delivered to a P.O. box. P.O. boxes are available at most United States Postal Service (USPS) stores. When you rent a P.O. box, you'll be given access to a special locker at the respective USPS store. When ordering packages, you can enter the USPS store's address and your P.O. box number instead of your home address.
Consider a Package Locker
Investing in a package locker will give you peace of mind knowing that your packages are safe and secure. Package lockers are compartments that, as the name suggests, are designed to temporarily hold packages. Couriers can open the package locker by entering a combination -- or by using a key, depending on the type of the locker -- after which they can drop off your packages. You can then open the package locker by entering the same combination to retrieve your packages. If you regularly get packages delivered to your home, a package locker is a smart investment.
Install a Video Camera
Another way to protect against package theft is to install a video camera. There are video cameras available that are designed specifically for porches and front doors. When installed, they'll record the front of your home. You'll be able to see when couriers drop off packages, and you'll be able to see whether those packages were intercepted by thieves. Thieves will oftentimes avoid homes if they feature a video camera.
About Forsite:
Welcome to Forsite! You've found your best source for custom street signs and community wayfinding signs. We manufacture and install upscale site amenities throughout the United States.
Forsite can provide all of your signage needs for your Master Planned Community or  Residential Development. We help our customers to create a uniform, upscale appearance and increase property values by "bundling" themed packages of decorative street signage, mailboxes, post and wall mounted lighting, and wayfinding signage
You can count on the experts at Forsite to help improve the quality of your community today. Contact us today to get started by talking to one of our experienced team members at 855-537-0200.