How to Choose Outdoor Tables for Your Development Project
Friday January 08, 2021
The right outdoor tables can make a world of difference in your development project. Whether you're developing a park, a shopping center or a communal residential area, they'll enhance the surrounding aesthetics while offering a place for consumers or residents to rest and eat meals. Some outdoor tables, however, are better than others. You'll need to choose the right outdoor tables to take full advantage of their benefits. How do you choose outdoor tables exactly?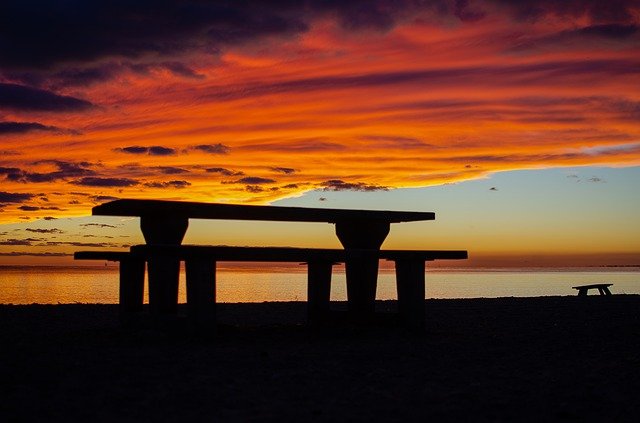 Weather-Resistant Material
Since they'll be used outdoors, you should choose tables made of a weather-resistant material. Tables, like all furnishings, can degrade when exposed to the rain, humidity and sunlight. It may not happen overnight. After several years of exposure, though, the weather can take its toll on tables, resulting in a shorter lifespan. To prevent this from happening, you need to choose tables made of a weather-resistant material.
What's the best weather-resistant material for outdoor tables? Any type of power-coated material is a good choice. Powder-coated materials often consist of aluminum or steel that are covered in a powder finish. The powder finish seals the underlying aluminum or steel so that it's not directly exposed to the elements.
Color-Coordinating
It's a good idea to coordinate the color of your outdoor tables with that of the surrounding environment. The outdoor tables will influence the aesthetics of your development project. If they don't match with the adjacent furnishings, as well as other objects and structures, they won't bring any new aesthetic value. You need to color-coordinate your outdoor tables in a matching color. If your development project uses a specific color scheme, follow that same color scheme when choosing outdoor tables for it.
Buy In Sets
Assuming you plan on buying multiple outdoor tables, you may want to buy them together as a set. When purchased as a set, you can rest assured knowing that they will all match. The tables won't feature contrasting styles or designs. Whether you buy a set of two or 20 outdoor tables, they'll all look the same.
Moveable vs Fixed
There are two types of outdoor tables: moveable and fixed. Moveable outdoor tables, of course, can be moved. You can pick them up and move to a different area. Fixed outdoor tables, on the other hand, can't be moved. Rather, they are mounted to the ground. Of those two types of outdoor tables, moveable are the more versatile. You can move them around to different areas until you find the perfect place for them. With that said, fixed outdoor tables are better suited for windy environments. You won't have to worry about strong wind gusts blowing over or otherwise moving the tables if they are mounted to the ground.
About Forsite:
Welcome to Forsite! You've found your best source for custom street signs and community wayfinding signs. We manufacture and install upscale site amenities throughout the United States.
Forsite can provide all of your signage needs for your Master Planned Community or  Residential Development. We help our customers to create a uniform, upscale appearance and increase property values by "bundling" themed packages of decorative street signage, mailboxes, post and wall mounted lighting, and wayfinding signage
You can count on the experts at Forsite to help improve the quality of your community today. Contact us today to get started by talking to one of our experienced team members at 855-537-0200.