The History of STD-4C Mailboxes and Why They've Become So Popular
Monday March 30, 2020
 When shopping for mailboxes to install a neighborhood or residential community, you'll probably encounter STD-4C mailboxes. Featuring a wall-mounted design, they've become a popular alternative to conventional curbside mailboxes. STD-4C mailboxes feature multiple compartments for tenants' mail. As a result, you can often just install one or a few STD-4C mailboxes as opposed to dozens of curbside mailboxes. In this post, we're going to look back at the history of STD-4C mailboxes.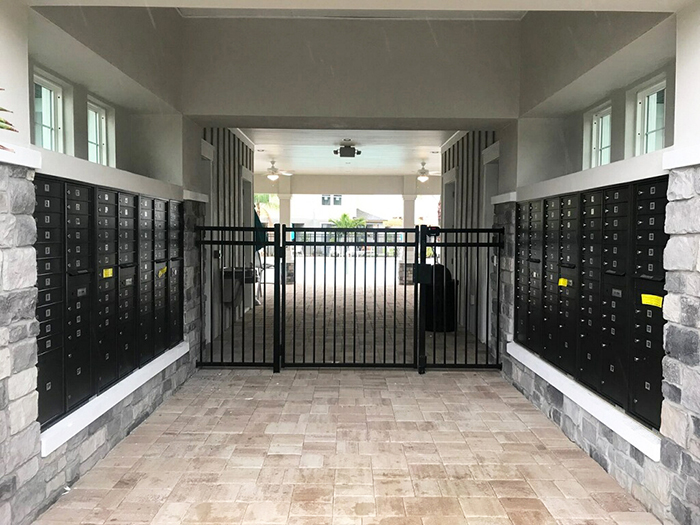 The Origins of STD-4C Mailboxes
The specifications for STD-4C mailboxes were introduced by the United States Postal Service (USPS) in 2006 as a replacement for STD-4B mailboxes. According to the USPS, all multi-unit buildings -- apartments, condos, commercial offices, etc. -- with construction plans submitted after Oct. 6, 2006 must use STD-4C mailboxes.
During the 1950s, curbside mailboxes begin to appear everywhere in the United States. There were so many curbside mailboxes, in fact, that mail couriers had trouble delivering mail to all households. As a result, the USPS released specifications for a centralized mail delivery consisting of multiple units. This eventually led to the development of STD-4B mailboxes, followed by STD-4C mailboxes in 2006. Since then, STD-4C has been the universal specification for centralized mail delivery systems.
Faster Mail Delivery
With STD-4C mailboxes, mail couriers can deliver mail more quickly. If you choose curbside mailboxes for your neighborhood, you'll have to install a single curbside mailbox for each home. Choosing STD-4C mailboxes, on the other hand, eliminates the need for individual mailboxes. They contain multiple units, all of which are located in a single wall-mounted mail delivery system. As a result, they allow mail couriers to deliver mail more quickly and efficiently.
Easier Installation
It's also easier to install STD-4C mailboxes than it is to install conventional curbside mailboxes. It's not uncommon for neighborhoods to have dozens of homes. The good news is that you don't have to install a curbside mailbox for each home in your neighborhood. You can choose a centralized mail delivery system like STD-4C mailboxes to streamline installation. Rather than installing dozens of curbside mailboxes, you can install just one or a few STD-4C mailboxes.
Easier to Maintain
Not only are they are easier to install, but STD-4C mailboxes are also easier to maintain. Curbside mailboxes can degrade over time, especially if they are installed improperly. Since STD-4C mailboxes offer multiple mailbox compartments, though, they generally last longer than their curbside counterparts.
About Forsite:
Welcome to Forsite! You've found your best source custom street signs and community wayfinding signs. We manufacture and install upscale site amenities throughout the United States.
Forsite can provide all of your signage needs for your Master Planned Community or  Residential Development. We help our customers to create a uniform, upscale appearance and increase property values by "bundling" themed packages of decorative street signage, mailboxes, post and wall mounted lighting, and wayfinding signage
You can count on the experts at Forsite to help improve the quality of your community today. Contact us today to get started by talking to one of our experienced team members at 855-537-0200.