Newspaper Deliveries and Curbside Mailboxes: What You Should Know
Friday September 18, 2020
Since the advent of the internet, digital media has largely replaced paper media -- but that doesn't mean newspapers are obsolete. Statistics show over a half-billion printed newspapers are circulated each year. Because curbside mailboxes are technically the property of the United States Postal Service (USPS) once installed, though, news companies must follow some guidelines when delivering newspapers to their customers.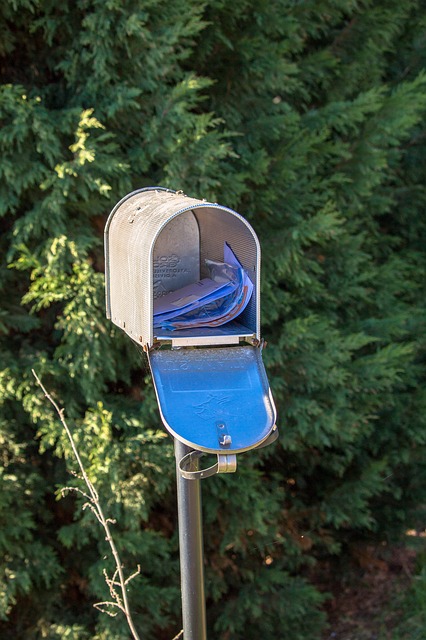 Newspapers Typically Can't Be Placed Inside Curbside Mailboxes
Unless a newspaper is sent via the USPS, it typically can't be placed inside a curbside mailbox. The USPS explains that only mail bearing postage can be inserted into a curbside mailbox. Most newspapers aren't sent via the USPS, so they don't contain postage. As a result, they typically can't be placed inside curbside mailboxes.
Sunday Is an Exception
An exception to this rule is Sunday. While news companies can't place newspapers inside curbside mailboxes on Monday through Saturday, they can do it Sunday. The USPS allows news companies, as well as other businesses, to deliver newspapers to residents' mailboxes on Sunday because it's the only day of the week in which it doesn't fully operate. On Sunday, the USPS only delivers Priority Express mail and Amazon orders.
Newspaper Receptacles
If news companies can only deliver mail to curbside mailboxes on Sunday, you might be wondering how they are able to get their newspapers to all their customers. Well, the USPS allows for the use of a newspaper receptacle on curbside mailboxes. A newspaper receptacle is a separate storage compartment that's attached to a curbside mailbox's post.
According to the USPS, all curbside mailboxes can have a newspaper receptacle to receive newspaper deliveries. The newspaper receptacle must be mounted in a way that doesn't interfere with the mailbox's functionality. It should also not extend past the front of the mailbox when closed. Furthermore, newspaper receptacles must not have any advertising or promotional material displayed on it. The only thing a newspaper receptacle can show is the title or name of the news company or newspaper publication.
Even with the age of digital media upon us, millions of people prefer to read printer newspaper. The USPS has rules that news companies must follow when delivering these newspapers to their customers. Unless it's on Sunday, they typically can't deliver them to customers' mailboxes. But news companies can deliver newspapers to a special receptacle, which is attached to the post of a curbside mailbox.
About Forsite:
Welcome to Forsite! You've found your best source custom street signs and community wayfinding signs. We manufacture and install upscale site amenities throughout the United States.
Forsite can provide all of your signage needs for your Master Planned Community or  Residential Development. We help our customers to create a uniform, upscale appearance and increase property values by "bundling" themed packages of decorative street signage, mailboxes, post and wall mounted lighting, and wayfinding signage
You can count on the experts at Forsite to help improve the quality of your community today. Contact us today to get started by talking to one of our experienced team members at 855-537-0200.