Don't Forget Trash Receptacles When Designing a Commercial Shopping Center
Friday October 23, 2020
What's the one site furnishing that all commercial shopping centers need? It's trash receptacles. Regardless of what type of commercial shopping center you're designing, you can't ignore the benefits of trash receptacles. It's a smart investment that can pay off in several ways. To learn more about trash receptacles and why you should include them in your commercial shopping center, keep reading.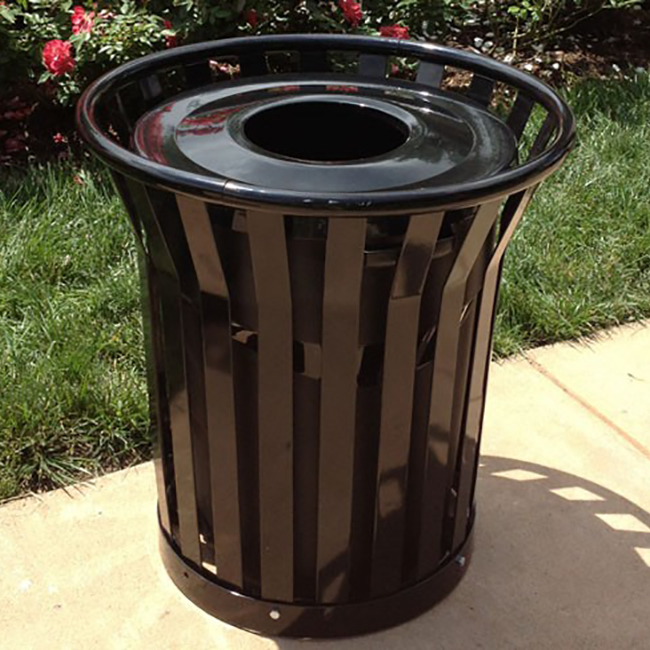 Increased Convenience for Shoppers
Trash receptacles make it convenient for shoppers to navigate from store to store. Research shows that over 200 million adults visit outdoor shopping malls and other commercial shopping centers each year in the United States. During their visits, many of them either bring own their food or beverages, or they purchase it from a nearby restaurant.
Trash receptacles allow shoppers to freely moving around. If they have trash, such as food or beverage wrappers, they can place it in a nearby receptacle. They won't have to leave the commercial shopping center. Rather, they can use one of the onsite receptacles.
Promotes a Cleaner Environment
With trash receptacles, you'll promote a cleaner environment. Litter is a common problem in public spaces -- and commercial shopping centers are no exception. Some people simply won't take the time to throw away their trash. They'll toss it on the ground where it contributes to environmental pollution. Trash receptacles offer a solution by keeping trash off the ground and, therefore, promoting a cleaner environment.
While they probably won't eliminate all instances of littering, trash receptacles can certainly reduce litter. Placing trash receptacles along sidewalks and other walking paths will reduce the amount of trash that ends up on the ground.
Easier Maintenance
You might be surprised to learn that trash receptacles can make your commercial shopping center easier to maintain. They'll keep litter off the grass and out of plant beds so that it doesn't harm the landscape.
Commercial shopping centers are often designed with attractive landscapes. When littered with trash, these landscapes may have to be rebuilt or, at least, maintained more frequently. For easier maintenance, look no further than trash receptacles.
Improves Aesthetics
Of course, trash receptacles can also improve the aesthetics of your commercial shopping center. They aren't limited to basic designs. You can find trash receptacles available in a variety of materials, colors and styles. By choosing the right trash receptacles, you'll create a better-looking shopping center that attracts more shoppers.
About Forsite:
Welcome to Forsite! You've found your best source of custom street signs and community wayfinding signs. We manufacture and install upscale site amenities throughout the United States.
Forsite can provide all of your signage needs for your Master Planned Community or  Residential Development. We help our customers to create a uniform, upscale appearance and increase property values by "bundling" themed packages of decorative street signage, mailboxes, post and wall mounted lighting, and wayfinding signage
You can count on the experts at Forsite to help improve the quality of your community today. Contact us today to get started by talking to one of our experienced team members at 855-537-0200.