Are Address Numbers Required for Curbside Mailboxes?
Monday April 27, 2020
If you're planning to develop a neighborhood or residential community, you might be wondering whether to include address numbers on the curbside mailboxes. Unlike centralized mail delivery systems -- STD-4C and Cluster Box Units (CBUs) -- curbside mailboxes are typically installed independently of each other. In other words, each home will have its own curbside mailbox. Therefore, address numbers are often used to denote which mailbox belongs to which home. So, are address numbers required for curbside mailboxes?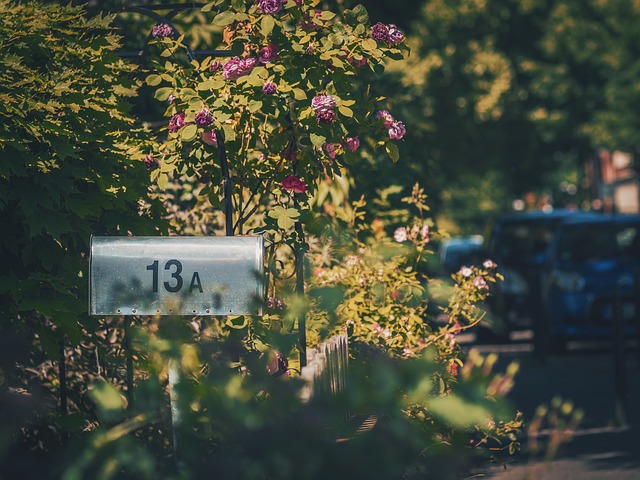 Yes, Address Numbers Are Required
According to the United States Postal Service (USPS), most curbside mailboxes must have either an address or box number. The purpose of address numbers, of course, is to facilitate the delivery of mail. To say the USPS serves as lot households would be an understatement. Last year, the USPS reported over 811 million retail customers, which includes both households and commercial businesses. By requiring curbside mailboxes to have address numbers, mail couriers can deliver mail more quickly and efficiently.
If a home is located on a named street and has an address number, the curbside mailbox must feature the address number. Rural homes in areas with no street name or no assigned address number are the only residences that aren't required to display an address number on their curbside mailboxes.
Requirements for Address Numbers
Address numbers on curbside mailboxes must be at least 1 inch tall. If they are shorter than 1 inch, mail couriers may have trouble reading them. You can use address numbers taller than 1 inch -- assuming they don't extend past the top of mailbox -- but you shouldn't use address numbers shorter than 1 inch.
In addition to being at least 1 inch tall, address numbers should be placed on the front of the curbside mailbox or the side featuring the signal flag. All curbside mailboxes must have a signal flag. Also known as a carrier signal flag, it's used to alert mail couriers about the presence of outgoing mail. When installing an address number, you should place it on either the front of the curbside mailbox or on the side containing the signal flag.
In Conclusion

The bottom line is that address numbers are required on all curbside mailboxes except those used in rural homes where the home doesn't have an assigned address number or street name. Without an address number displayed, mail couriers won't deliver mail to the home.
About Forsite:
Welcome to Forsite! You've found your best source custom street signs and community wayfinding signs. We manufacture and install upscale site amenities throughout the United States.
Forsite can provide all of your signage needs for your Master Planned Community or  Residential Development. We help our customers to create a uniform, upscale appearance and increase property values by "bundling" themed packages of decorative street signage, mailboxes, post and wall mounted lighting, and wayfinding signage
You can count on the experts at Forsite to help improve the quality of your community today. Contact us today to get started by talking to one of our experienced team members at 855-537-0200.