6 Facts About Street Name Signs
Friday March 13, 2020
Street name signs play an important role in our nation's transportation infrastructure. They feature the name of an adjacent street -- either with or without other information -- so that motorists and other road users know where they are going. While you're probably familiar with the purpose of  decorative street name signs, though, you might be surprised to learn the following facts about them.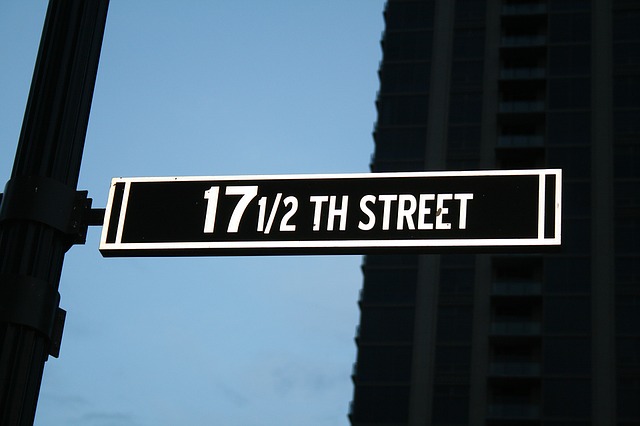 #1) White or Black Text
Although there are exceptions, most street name signs feature white or black text. In 2009, the U.S. Federal Highway Administration (FHWA) updated its Manual on Uniform Control Devices (MUTCD) to include new guidelines regarding the color schemes used in street name signs. The new guidelines state that street name signs should have either white text against a green, brown or blue background, or they can have black text against a white background.
#2) Installed At All Intersections
In urban areas, the MUTCD says street name signs should be installed at all intersections. Urban areas, of course, are densely populated, so they typically generate a lot of traffic. With street name signs installed at all intersections, motorists can find their destination more easily, which may in turn lower the risk of traffic accidents.
#3) Joined With Stop and Yield Signs
While many street name signs are installed alone, others are joined with stop or yield signs. If there's a stop sign at an intersection, for instance, a street name sign may be mounted overhead on the same post or pole. By joining the street name sign with the stop sign, community developers can save time. Rather than installing a separate post or pole for a street name sign, for example, a developer can use an existing post or pole from a stop sign.
#4) Address Numbers
It's not uncommon for street name signs to contain address numbers. A street name sign at an intersection for a residential neighborhood, for instance, may feature the range of house of addresses for that neighborhood. The individual houses may feature their respective address number as well. Regardless, when address numbers displayed on a street name sign, it helps motorists find their destination.
#5) Uppercase and Lowercase Letters
The letters used in street name signs are typically designed in both uppercase and lowercase. The first letter of each word is uppercase, with all proceeding letters being lowercase.
#6) Reflective Finish
Like with most traffic signs, the MUTCD requires the use of a reflective finish with street name signs. The purpose of this reflective finish is to increase their visibility for motorists. During the nighttime hours, street name signs will reflect the headlights of oncoming vehicles. As a result, they are easy for motorists to spot.
About Forsite:
Welcome to Forsite! You've found your best source custom street signs and community wayfinding signs. We manufacture and install upscale site amenities throughout the United States.
Forsite can provide all of your signage needs for your Master Planned Community or  Residential Development. We help our customers to create a uniform, upscale appearance and increase property values by "bundling" themed packages of decorative street signage, mailboxes, post and wall mounted lighting, and wayfinding signage
You can count on the experts at Forsite to help improve the quality of your community today. Contact us today to get started by talking to one of our experienced team members at 855-537-0200.