5 Myths About Carrier Signal Flags in Mailboxes
Monday January 20, 2020
It's not uncommon for mailboxes to feature an adjustable flag on the side. Known as the carrier signal flag, it's commonly used by homeowners and business owners to alert mail couriers to the presence of outgoing mail. If a mail courier sees the carrier flag raises, he or she will know that there's outgoing mail that needs to be collected. While you're probably familiar with the basic purpose of carrier signal flags, there might be some things you don't know about them. Below are five common myths and misconceptions about carrier signal signals in mailboxes.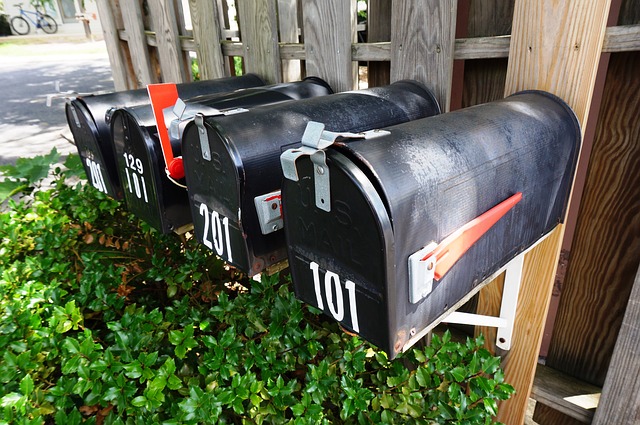 #1) Only Used for Outgoing Mail

Today, carrier signal flags are typically used to alert mail couriers about the presence of outgoing mail. In the past, though, they were used for incoming mail as well. In rural areas, couriers would raise the carrier signal flag on a mailbox so that the resident would know he or she has mail to collect. As a result, residents wouldn't have to make unnecessary trips to and from their mailbox. Unless the carrier signal flag was raised, residents would assume there was no mail to collect.
#2) The USPS Requires Them

Contrary to what some people believe, the United States Postal Service (USPS) doesn't require the use of a carrier signal flag on all mailboxes. The USPS has two primary classifications for curbside mailboxes: limited service and full service. Limited-service mailboxes only accept incoming mail, whereas full-service mailboxes accept both incoming and outgoing mail. Therefore, the USPS only requires full-service mailboxes to have a carrier signal flag.
#3) They Can Be Mounted Anywhere on a Mailbox

The carrier signal flag shouldn't be mounted just anywhere on a mailbox. For full-service mailboxes, the USPS requires the carrier signal flag to be mounted on the right side when viewing the mailbox from the front.
#4) Stiff Carrier Signal Flags Are Better Than Loose Flags

Another common myth is that stiff carrier signal flags are better than loose flags. If a carrier flag is too loose, it may fall after being raised. And if this happens, mail couriers may fail to stop and collect residents' outgoing mail. However, the USPS's requirements for full-service mailboxes state that carrier signal flags must require no more than 2 pounds of force to raise and lower.
#5) Centralized Mail Delivery Systems Need Carrier Signal Flags

Unlike full-service curbside mailboxes, centralized mail delivery systems don't need carrier signal flags. Centralized mail delivery systems, including STD-4C mailboxes and Cluster Box Units (CBUs), typically feature a one-way slot for outgoing mail. Residents can drop off their outgoing mail in this slot, at which point the courier can collect it using a key.
About Forsite:
Welcome to Forsite! You've found your best source custom street signs and community wayfinding signs. We manufacture and install upscale site amenities throughout the United States.
Forsite can provide all of your signage needs for your Master Planned Community or  Residential Development. We help our customers to create a uniform, upscale appearance and increase property values by "bundling" themed packages of decorative street signage, mailboxes, post and wall mounted lighting, and wayfinding signage
You can count on the experts at Forsite to help improve the quality of your community today. Contact us today to get started by talking to one of our experienced team members at 855-537-0200.