5 Mistakes to Avoid When Choosing Mailboxes for a Residential Community
Thursday April 02, 2020
When developing a neighborhood or residential community, you'll need to install mailboxes. Without mailboxes, residents won't be able to receive mail, nor will they will be able to send mail without making a special trip to the local post office. You shouldn't just any mailboxes for your residential community, though. Below are five common mistakes to avoid when choosing mailboxes for a residential community.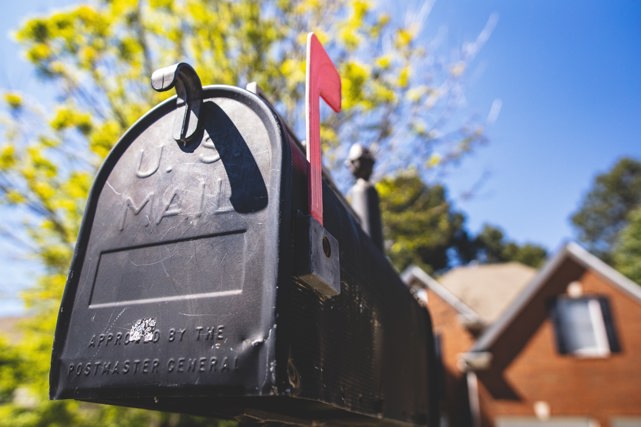 #1) Choosing Mailboxes Made of Cheap Materials

Avoid choosing mailboxes made of cheap or otherwise low-quality materials. The United States Postal Service (USPS) doesn't require the use of mailboxes in a specific material. Rather, it only requires that mailboxes be made of nontoxic, nonflammable and nontransparent materials. If a mailbox is made of cheap plastic, though, it probably won't last long. Also, if your community is near a coastal area, like Florida for example, you should avoid steel mailboxes because within a couple of years you will likely have problems with rust. Therefore, you should choose mailboxes made of strong and durable materials, such as cast aluminum.
#2) Mixing Up the Colors

Assuming you're purchasing curbside mailboxes for multiple residences, you should probably stick with a single color. Choosing mailboxes in different colors will create an erratic design in your residential community that's not particularly attractive. By choosing mailboxes in a single color, on the other hand, you'll create a cohesive design that reflects positively upon your residential community.
#3) Assuming Size Doesn't Matter

The size of your residential community's mailboxes does matter. Smaller mailboxes undoubtedly consume less space than larger mailboxes. If a mailbox is too small, however, it may prevent residents from receiving packages. Mail couriers can typically deliver letters, as well as other small mail, to a small mailbox. They can't, however, deliver packages to a small mailbox.
#4) Choosing a Cheap Mounting Bracket

The mounting bracket is an essential component of a curbside mailbox. As the name suggests, it's a long bracket that's used to secure the mailbox to the post. If the mounting bracket is poorly designed -- or if it's made of cheap materials -- it may fail to offer adequate support. Therefore, you should choose mailboxes with a heavy-duty and durable mounting bracket.
#6) Overlooking Centralized Mail Delivery Systems
Don't forget to consider centralized mail delivery systems for your residential community. Curbside mailboxes are only one option; you can choose a centralized mail delivery system as an alternative option. Many communities are required to go this route by the local postal authorities. Centralized mail delivery systems include Cluster Box Units (CBUs) and STD-4C mailboxes. While their specifications vary, they all consist of multiple mail compartments for multiple residences. Both CBUs and STD-4C mailboxes allow mail couriers to deliver mail more quickly than standard curbside mailboxes, which is why the USPS now recommends them.
About Forsite:
Welcome to Forsite! You've found your best source custom street signs and community wayfinding signs. We manufacture and install upscale site amenities throughout the United States.
Forsite can provide all of your signage needs for your Master Planned Community or  Residential Development. We help our customers to create a uniform, upscale appearance and increase property values by "bundling" themed packages of decorative street signage, mailboxes, post and wall mounted lighting, and wayfinding signage
You can count on the experts at Forsite to help improve the quality of your community today. Contact us today to get started by talking to one of our experienced team members at 855-537-0200.