What Type of Posts Should I Use for Curbside Mailboxes?
Friday October 25, 2019
When installing new curbside mailboxes in a neighborhood or residential community, you'll need to choose the right type of posts. The post, of course, is the support system on which a curbside mailbox is mounted. Although there are exceptions, most curbside mailboxes are used in conjunction with a post. But there are different types of posts available, some of which work better than others. So, what type of posts should you use for your neighborhood's or residential community's curbside mailboxes?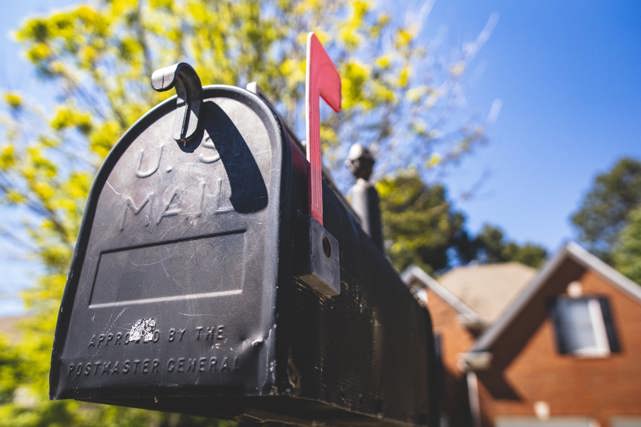 USPS Requirements for Curbside Mailbox Posts
Contrary to what some people believe, the United States Postal Service (USPS) doesn't require homeowners or property developers to use a specific type of post for their curbside mailboxes. The USPS has guidelines governing the size of curbside mailboxes, the color, the side of the road on which they are installed and more. It does not, however, have guidelines for curbside mailbox posts.
Check Local Laws
With that said, some cities and counties do require the use of specific posts for curbside mailboxes. Before installing curbside mailboxes in your neighborhood or residential community, check the local laws. The city or county, for example, may require you to use breakaway posts to lower the risk of injury if a vehicle strikes the curbside mailboxes.
What You Shouldn't Use as Posts

There are a few types of posts you should avoid using with your curbside mailboxes. Heavy metal and concrete posts, for example, are typically too strong. Why is this a problem exactly? Because of their hard and solid construction, they don't collapse or otherwise break away when struck by a vehicle. As a result, heavy metal and concrete posts are more likely to cause injury when struck by a vehicle.
The USPS also discourages homeowners and property developers from using "miscellaneous items" as posts for curbside mailboxes. This includes mild cans, signs and other common items that fail to offer adequate support.
What You Should Use as Posts
It's recommended that you use breakaway-style posts to minimize the risk of injury if the curbside mailboxes are struck by a vehicle. The Federal Highway Administration (FHWA) says that wooden measuring no larger than 4 by 4 inches -- and buried no deeper than 24 inches in the ground -- should freely break away when struck by a vehicle. Another good material to consider for a curbside mailbox posts, is extruded aluminum; which will last for years to come. Additionally, the FHWA says the actual mailbox should be properly secured to the post so that it doesn't separate from the post when struck. While these specifications aren't requirements, they are still good rules to follow when choosing posts for curbside mailboxes.
About Forsite:
Welcome to Forsite! You've found your best source custom street signs and community wayfinding signs. We manufacture and install upscale site amenities throughout the United States.
Forsite can provide all of your signage needs for your Master Planned Community or  Residential Development. We help our customers to create a uniform, upscale appearance and increase property values by "bundling" themed packages of decorative street signage, mailboxes, post and wall mounted lighting, and wayfinding signage
You can count on the experts at Forsite to help improve the quality of your community today. Contact us today to get started by talking to one of our experienced team members at 855-537-0200.