What Is Wayfinding Signage? And Why Does It Matter?
Monday March 18, 2019
From parks and commercial shopping centers to neighborhoods and college campuses, wayfinding signage is found nearly everywhere. It's called "wayfinding" because it helps motorists and pedestrians find their way. When a motorist or pedestrian encounters wayfinding signage, he or she can use it to locate nearby points of interests. While all wayfinding signage serves this fundamental purpose, they are available in a variety of colors, sizes, shapes and styles. To learn more about wayfinding signage and why it matters, keep reading.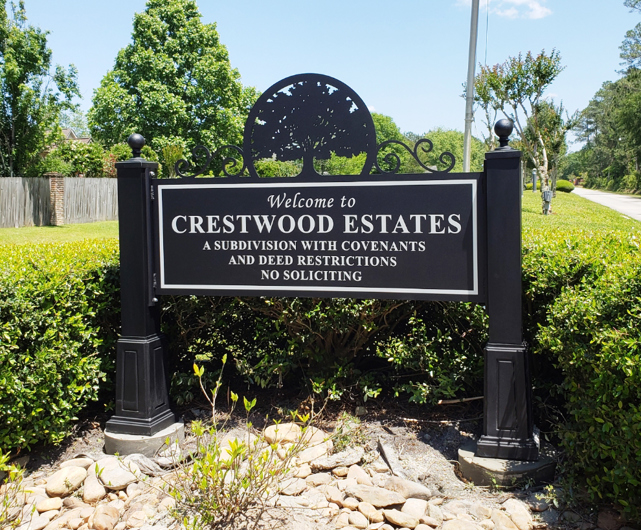 History of Wayfinding Signage
Property developers have been using signs to identify locations and landmarks for centuries. With that said, it wasn't until the 1960s when the term "wayfinding" was first used in a book written by American property planner and author Kevin Lynch. In his book titled "The Image of the City," Lynch described wayfinding as the use of "sensory cues from an external environment." Basically, he proposed the idea of adding descriptive elements, such as signs, to help guide people through an outdoor environment. Since then, the term "wayfinding signage" has become synonymous with outdoor signs used to identify locations.
Benefits of Wayfinding Signage
Wayfinding signage offers numerous benefits, one of which is a more attractive outdoor environment. Regardless of where it's used, it will enhance the surrounding space by introducing new colors and visual elements. Each sign improves the aesthetics of the surrounding space to create a more attractive community or property.
As previously mentioned, wayfinding signage also helps to guide motorists and pedestrians through the outdoor environment. Wayfinding signage may be used to mark the location of a park's restroom facilities, or it may be used to mark the entrance of a neighborhood or residential community. Other types of wayfinding signage may feature directions to nearby points of interest.
Choosing Wayfinding Signage: What You Should Know
If you're planning to purchase wayfinding signage for your community or property, there are a few things you should know. First, it's recommended that you choose wayfinding signage in a similar, cohesive style. If you're purchasing a half-dozen signs, for example, use the same design theme, materials, finish color, and graphics so they all match. Using an eclectic mix of styles will result in awkward and unattractive landscape.
Second, consider the information that you'd like to include in your wayfinding signage. If you're developing a neighborhood, you may want to include the neighborhood's name as well as the year in which it was established. If you're developing a commercial shopping district, you may want to include the names of the various businesses located here.
About Forsite:
Welcome to Forsite! You've found your best source custom street signs and community wayfinding signs. We manufacture and install upscale site amenities throughout the United States.
Forsite can provide all of your signage needs for your Master Planned Community or  Residential Development. We help our customers to create a uniform, upscale appearance and increase property values by "bundling" themed packages of decorative street signage, mailboxes, post and wall mounted lighting, and wayfinding signage
You can count on the experts at Forsite to help improve the quality of your community today. Contact us today to get started by talking to one of our experienced team members at 855-537-0200.