What Are Bollards? And Why Should I Use Them?
Friday April 26, 2019
From parks and recreational areas to shopping centers and apartment complexes, bollards are found in a variety of places. Consisting of short and vertical posts, they are used to separate roads from areas used by pedestrians and cyclists. If you've been tasked with developing a residential or commercial area, though, you might be wondering what benefits, if any, bollards offer.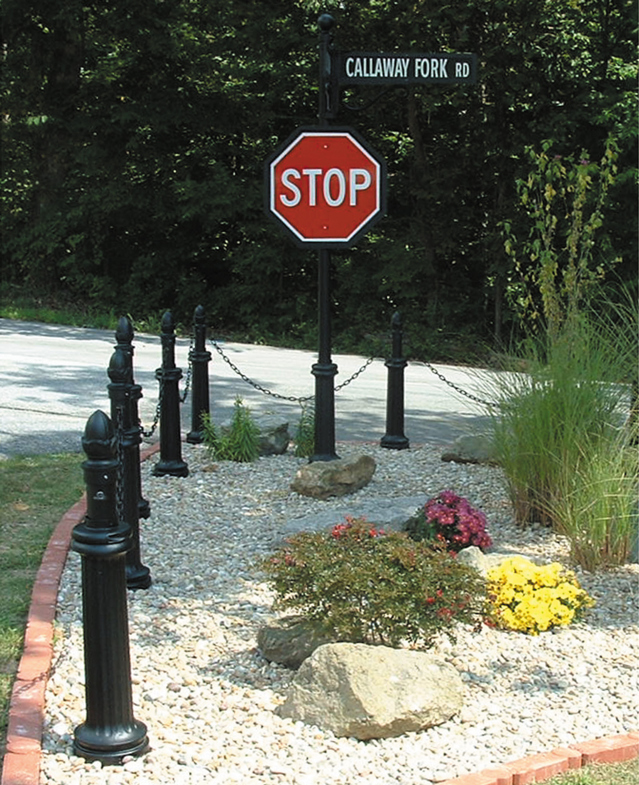 Overview of Bollards
The primary purpose of bollards is to create a visual separation between a road and an area where motorists are prohibited from driving, such as a sidewalk or cycling path. During the 1700s, wooden bollards were used in Europe to protect pedestrians from horse-drawn carriages. While horse-drawn carriages are rarely used as a method of transportation today, the need for bollards has increased with the rise of modern vehicles. Statistics show that there are now over 253 million vehicles on U.S. roads. To define areas where motorists can and can not drive, bollards are used.
Warns Motorists Not to Enter
Using bollards can create a safer environment for pedestrians and cyclists by warning motorists not to enter. Placing a row of bollards between a road and a sidewalk, for example, tells motorists they cannot drive their vehicle onto the sidewalk. At the same time, pedestrians can still walk through the bollards to reach the sidewalk with little effort. Granted, bollards generally aren't designed to withstand the force of a 3,000- or 4,000-pound vehicle traveling at 20 to 40 mph. Rather, they create a visual separating between the road and a walking, cycling or other areas where motorists aren't allowed to drive.
Enhances the Area's Aesthetics
Not only do bollards reduce the risk of injury to pedestrians and cyclists; they also enhance the area's aesthetics. They are available in a wide range of colors, shapes and designs, allowing you to create a more visually attractive area. Just remember to stick with a similar style for all the bollards used in that area.
Easy to Install
Bollards are surprisingly easy to install. You can purchase either direct burial or surface mount bollards. The former are buried just a few into the ground, whereas the latter are mounted on top of the ground. Regardless of which style you choose, you can easily install bollards for your property development project. And if either of those tasks sound too difficult, you can always outsource the installation of bollards to another company.
About Forsite:
Welcome to Forsite! You've found your best source custom street signs and community wayfinding signs. We manufacture and install upscale site amenities throughout the United States.
Forsite can provide all of your signage needs for your Master Planned Community or  Residential Development. We help our customers to create a uniform, upscale appearance and increase property values by "bundling" themed packages of decorative street signage, mailboxes, post and wall mounted lighting, and wayfinding signage
You can count on the experts at Forsite to help improve the quality of your community today. Contact us today to get started by talking to one of our experienced team members at 855-537-0200.