The 5 Basic Requirements of Traffic Control Devices
Monday October 14, 2019
Regardless of where you live in the United States, you've probably noticed an increase in the number of vehicles on the road. While the exact number is unknown, research shows that are currently over a quarter-million vehicles registered in the United States. As the country's population continues to increase, this number will likely rise in its wake.
Therefore, it's important for municipalities to install and use traffic control devices. From stop signs and yield signs to red lights and surface markings, traffic control devices promote a safer traveling experience for motorists and their passengers. While there are dozens of different types of traffic control devices, they should all comply with the five following design requires as specified in the Federal Highway Administration's (FHWA's) Manual of Uniform Traffic Control Devices (MUTCD).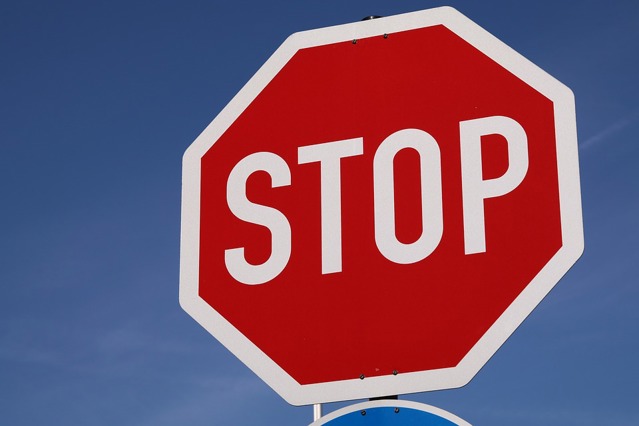 #1) Fulfill a Need

The MUTCD states that all traffic control devices should fulfill a need. A stop sign, for example, might be used to force motorists to stop at a four-way intersection when there's no traffic light present. Without a stop sign, there's a high risk of collision due to the unrestricted flow of traffic. Whether it's a stop sign, yield sign, right turn ahead sign, etc., traffic control devices should fulfill a need.
#2) Draw Attention

In addition to fulfilling a need, traffic control devices should also be designed to attract the attention of motorists. If a motorist doesn't see a traffic control device, he or she probably won't take the specified action, which could result in a collision. This is why many traffic control devices are designed with bright and bold colors as well as a reflective surface finish.
#3) Clearly Convey Meaning

Of course, traffic control devices should clearly convey a specific meaning. The meaning of a traffic control device is typically conveyed using letters, numbers and/or shapes. After glancing at a traffic control device, a motorist should immediately recognize and understand its meaning.
#4) Command Respect From Motorists and Other Road Users

It's important for traffic control devices to command respect from motorists as well as other road users. Conveying a meaning alone isn't enough for a traffic control device to work as intended. Unless motorists and other road users respect it, the traffic control device will fail to serve its intended function.
#5) Allow Adequate Time for Response

Finally, the MUTCD says all traffic control devices should allow adequate time for response. In other words, motorists should have enough time to take the appropriate action after seeing and reading a traffic control device.
About Forsite:
Welcome to Forsite! You've found your best source custom street signs and community wayfinding signs. We manufacture and install upscale site amenities throughout the United States.
Forsite can provide all of your signage needs for your Master Planned Community or  Residential Development. We help our customers to create a uniform, upscale appearance and increase property values by "bundling" themed packages of decorative street signage, mailboxes, post and wall mounted lighting, and wayfinding signage
You can count on the experts at Forsite to help improve the quality of your community today. Contact us today to get started by talking to one of our experienced team members at 855-537-0200.