STD-4C Mailboxes: How They Differ From the Old STD-4B Standard
Monday August 19, 2019
The United States Postal Service (USPS) has been encouraging homeowners and business owners to use centralized mail delivery systems for decades. In 1967, the USPS introduced the first residential curbside Cluster Box Units (CBUs). A form of centralized mail delivery, CBUs streamlined the delivery of mail by providing mail couriers with a single drop-off point for multiple residences. Since then, the USPS has released specifications for other forms of centralized mail delivery systems, including STD-4B and the newer STD-4C.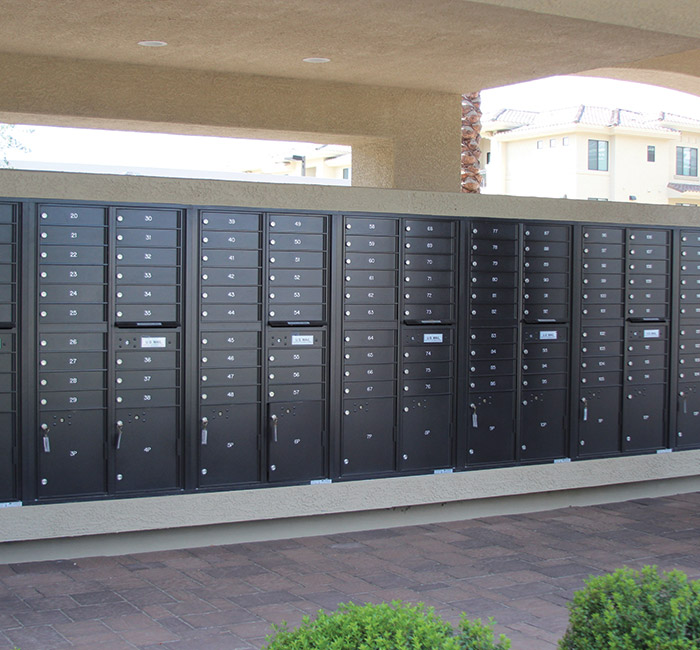 What Are STD-4B Mailboxes?
STD-4B mailboxes are a centralized mail delivery system designed using the USPS's STD-4B standard. They consist of vertical cluster-style mailboxes featuring multiple compartments for multiple units.
The USPS unveiled the STD-4B standard in the mid-1970s, and since then, they've been used in tens of thousands of multi-unit buildings throughout the United States.
What Are STD-4C Mailboxes?
Also a type of centralized mail delivery system, STD-4C mailboxes are designed using the USPS's STD-4C standard. Featuring a larger and sturdier design, they are often preferred over the older STD-4B generation of mailboxes. STD-4C still consists of multiple compartments for multiple units, but there are several nuances in its design.
The USPS released the STD-4C standard in 2004. And just two years, it began requiring the use of STD-4C mailboxes for all multi-unit buildings with permits submitted on or after Oct. 6, 2006. In other words, buildings that were constructed on or after 2006 can't use STD-4B mailboxes. To ensure compliance with the USPS's requirements, they must use STD-4C mailboxes.
Can STD-4B Mailboxes Still Be Used?
Absolutely. For multi-unit buildings constructed before Oct. 6, 2006, existing STD-4B mailboxes can be replaced with new STD-4B mailboxes. But if a multi-unit building was constructed after this date, it must use STD-4C mailboxes.
STD-4B vs STD-4C Mailboxes
How exactly to STD-4C mailboxes differ from STD-4B mailboxes? First, the new standard calls for heavier materials and stronger construction. Second, STD-4C mailboxes are designed with an improved tenant lock. Third, the compartments used in STD-4C mailboxes are larger than those used in STD-4B mailboxes. Fourth, under the new STD-4C standard, there must be at least one parcel locker per 10 mailbox compartments.
About Forsite:
Welcome to Forsite! You've found your best source custom street signs and community wayfinding signs. We manufacture and install upscale site amenities throughout the United States.
Forsite can provide all of your signage needs for your Master Planned Community or  Residential Development. We help our customers to create a uniform, upscale appearance and increase property values by "bundling" themed packages of decorative street signage, mailboxes, post and wall mounted lighting, and wayfinding signage
You can count on the experts at Forsite to help improve the quality of your community today. Contact us today to get started by talking to one of our experienced team members at 855-537-0200.