Maintenance Requirements for Decorative Street Signs
Monday July 08, 2019
Decorative traffics signs play an important role in safely guiding motorists, pedestrians and cyclists to their intended destination throughout any residential community or development. Also known as traffic control signals, they consist of regulatory signs, warning signs and guide signs. Regardless of where they are used, though, the Federal Highway Transportation Authority (FHWA) requires all traffic signs to be properly maintained. So, what are the maintenance requirements if your community chooses to install decorative traffic signs?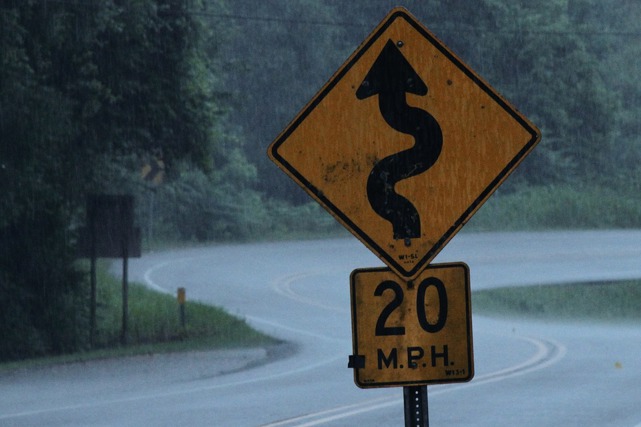 Clean When Dirty
As explained by the FHWA, traffic signs should be cleaned when dirty. The good news is that most traffic signs won't accumulate dirt or debris. Assuming a traffic sign is installed in an open, uncovered area, rainwater should naturally clean it. For traffic signs installed around trees or with areas with heavy brush, though, manual cleaning may be needed.
The FHWA recommends the use of a solvent-free, non-abrasive cleaning solution for dirty traffic signs. For stubborn dirt and debris, a pressure washer can be used as long as it doesn't damage the sign's face. Whether you're using a cleaning solution or a pressure washer, though, you should test your cleaning method on a discreet area of the traffic sign first. If it doesn't damage the sign, you can continue with your preferred cleaning method.
Clear Vegetation
Vegetation should also be cleared around decorative traffic signs. During the spring and summer months, vegetation can quickly consume traffic signs, restricting their visibility and, therefore, increasing the risk of collision. If you're responsible for maintaining one or more traffic signs, inspect them regularly during these times of year to ensure they aren't buried in grass or other vegetation. 
Replace When Needed
If a traffic sign is damaged or otherwise no longer able to serve its intended function, it should be replaced. Keep in mind that the FHWA has different requirements regarding when exactly traffic signs should be replaced. Regulatory signs like stop and yield, for example, should be replaced or repaired within hours, whereas warning signs like traffic light ahead or turn ahead should be replaced or repaired within three days. Wayfinding signs, on the other hand, should be replaced or repaired within seven business days. 
Record Maintenance
Finally, the FHWA suggests maintenance records to be kept for all traffic signs. In these maintenance records, you should include information such as the time and date when the maintenance was performed, the location of the traffic sign, the height of the traffic sign, the color of the traffic sign and other pertinent information.
About Forsite:
Welcome to Forsite! You've found your best source custom street signs and community wayfinding signs. We manufacture and install upscale site amenities throughout the United States.
Forsite can provide all of your signage needs for your Master Planned Community or  Residential Development. We help our customers to create a uniform, upscale appearance and increase property values by "bundling" themed packages of decorative street signage, mailboxes, post and wall mounted lighting, and wayfinding signage
You can count on the experts at Forsite to help improve the quality of your community today. Contact us today to get started by talking to one of our experienced team members at 855-537-0200.