Door Slots vs Traditional Mailboxes: Which Is Best?
Monday August 12, 2019
Contrary to what some people believe, the United States Postal Service (USPS) doesn't require each home or residential building to have a traditional mailbox. An alternative form of mail reception allowed by the USPS is a door slot. As shown below, a door slot is a rectangular-shaped hole in which mall is inserted. The mail courier can slide the tenants' mail into the slot, at which point it will fall onto the floor or in a bucket inside the tenants' home. So, which is these mail delivery solutions work best?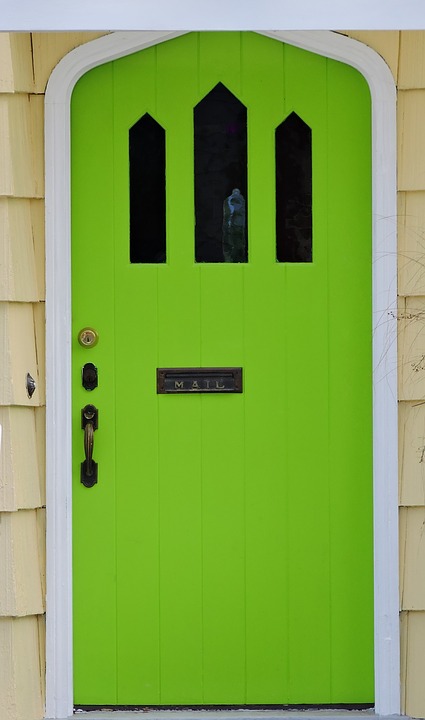 Door Slots Don't Support Outgoing Mail
While both traditional mailboxes and door slots allow for the reception of mail, only traditional mailboxes support outgoing mail. The one-way design of door slots allow tenants to receive mail, but they can't send mail. If a tenant needs to send a letter, he or she will have to take it to the local post office. In comparison, traditional mailboxes allow tenants to send mail by placing their stamped letters inside the mailbox and raising the carrier flag. With the carrier flag raises, mail couriers will know that the mailbox contains outgoing mail.
Door Slots Are Time-Consuming for Mail Couriers
Delivering mail to door slots is time-consuming for mail couriers. If a neighborhood or residential community uses door slots, mail couriers must walk up to each home to drop off the respective unit's mail. It's a tedious task that wastes a significant amount of time. If a neighborhood or residential community uses curbside mailboxes, on the other hand, mail couriers can simply drive by the mailboxes without exiting their vehicle.
Of course, neighborhoods and residential communities can use a form of centralized mail delivery instead of curbside mailboxes. STD-4C mailboxes and Cluster Box Units (CBU) offer an even faster and more streamlined approach to mail delivery.
Door Slots Cost the USPS Money
Because they are time consuming for mail couriers, the USPS spends more money delivering mail to these receptacles than it does to traditional mailboxes. According to the USPS's Office of Inspector General, the USPS spends $353 per home per year to deliver mail to the front door. However, the USPS only spends $224 per home per year to deliver mail to curbside mailboxes, and it spends just $160 per home or per year to deliver mail to a centralized mail delivery solution like STD-4C mailboxes or CBUs.
About Forsite:
Welcome to Forsite! You've found your best source custom street signs and community wayfinding signs. We manufacture and install upscale site amenities throughout the United States.
Forsite can provide all of your signage needs for your Master Planned Community or  Residential Development. We help our customers to create a uniform, upscale appearance and increase property values by "bundling" themed packages of decorative street signage, mailboxes, post and wall mounted lighting, and wayfinding signage
You can count on the experts at Forsite to help improve the quality of your community today. Contact us today to get started by talking to one of our experienced team members at 855-537-0200.