Cohesion: The Secret to Designing an Attractive Neighborhood or Community
Friday January 25, 2019
As the country's real estate market continues to rebound from the 2008 bubble, more neighborhoods and residential communities are popping up. From the East Coast to the West, the number of newly constructed homes is steadily increasing -- and this trend isn't expected to change anytime soon. If you've been given the task of developing a new neighborhood or community, though, you should strive for a cohesive design.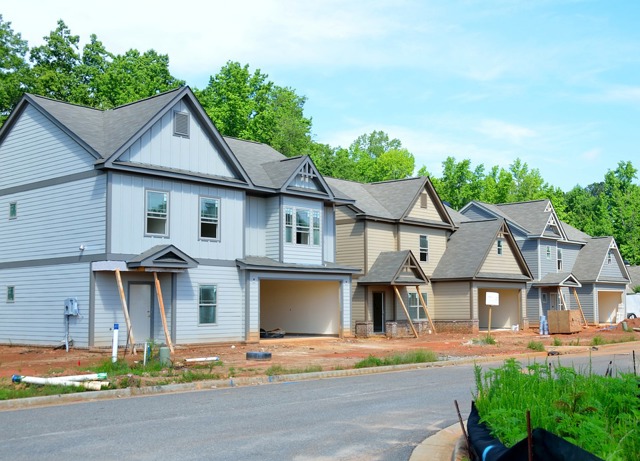 What Is a Cohesive Design?
A cohesive design refers to developing a neighborhood or community with a set of matching visual elements, such as similar colors, shapes, fonts, textures and materials. Some developers ignore this strategic approach and instead use an eclectic mix of mismatching visual elements in their neighborhood's or community's design. It takes time to plan a cohesive design, but it can pay off for your neighborhood or community in several ways.
With a cohesive design, your neighborhood or community will attract more residents. The matching elements create an attractive, tidy appearance that most people enjoy. A cohesive design may even have a positive impact on property value. As more people flocking to your neighborhood or community, property prices go up. Most importantly, however, using a cohesive design allows you to create a identifiable brand for your neighborhood or community.
How to Create a Cohesive Design
To create a cohesive design, you must use mailboxes, street signs, wayfinding signs and lighting with a similar, cohesive appearance. If your street signs and wayfinding signs feature a rustic bronze color, for example, you should use the same rustic bronze color with the mailboxes.
The good news is that you don't have to scour countless vendors in search of these items. Forsite offers a one-stop shop for all your neighborhood or community design needs. Whether you're developing a small eight-home or community or a large community with 100+ homes, you can order mailboxes, street signs, wayfinding signs and lighting with a cohesive appearance here on our website.
All the neighborhood and community design products sold here at Forsite are manufacturing using the highest-quality materials and craftsmanship, so they tend to last longer than those offered by our competitors. Furthermore, you can customize your mailboxes, street signs, wayfinding signs and lighting at Forsite to achieve a cohesive design.
Don't let your neighborhood or community suffer from a poor design. Invest in the right mailboxes, street signs, wayfinding signs and lighting to create a cohesive design.
About Forsite:
Welcome to Forsite! You've found your best source custom curbside mailboxes and cluster mailboxes. We manufacture and install upscale site amenities throughout the United States.
Forsite can provide you with everything for your Master Planned Community or  Residential Development. You can create a uniform, upscale appearance and increase property values by "bundling" Forsite's integrated package of fashionable and durable mailboxes, post and wall mounted lighting, street (way) signs monument and entry signage as well as the desired amenities such as Bollards, Benches, Litter Receptacles and Bike Racks.
You can count on the experts at Forsite to help improve the quality of your community today. Contact us today to get started by talking to one of our experienced team members at 855-537-0200.