6 Reasons to Choose Cluster Box Units (CBUs) for Your Neighborhood
Monday December 30, 2019
In any neighborhood, you'll need to choose an appropriate mail delivery system. While many neighborhoods and residential communities use conventional curbside mailboxes, this isn't the only option from which you can choose. Curbside mailboxes can certainly work, but Cluster Box Units (CBUs) offer an attractive alternative for several reasons.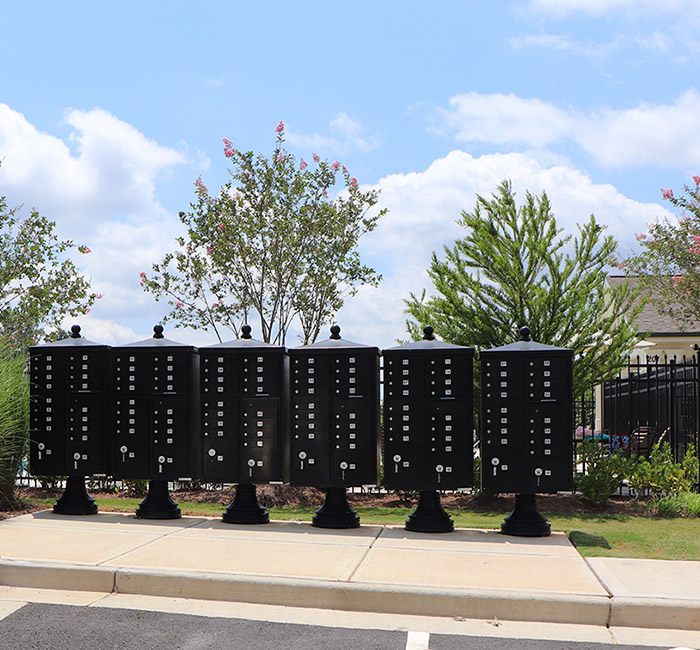 #1) Easy to Install

Most developers will agree that CBUs are easier to install than conventional curbside mailboxes. If you're developing a neighborhood with 30 homes, you can either install 30 curbside mailboxes or two CBUs. Most CBUs contain eight to 16 individual mail compartments, so you'll spend less time and energy installing them when compared to curbside mailboxes.
#2) Faster and More Efficient Mail Delivery

Mail couriers can deliver mail faster and more efficiently to CBUs than curbside mailboxes. Research shows the United States Postal Service (USPS) would save $4.5 billion per year if all homes and residential complexes had CBUs rather than curbside mailboxes. CBUs allow mail couriers to drop off, as well as collect, mail from multiple households at once, making them a fast and efficient mail delivery system.
#3) Freestanding or Wall-Mounting

There are both freestanding and wall-mounted CBUs. Freestanding CBUs are characterized by their ability to stand freely when installed. Wall-mounted CBUs, on the other hand, must be mounted into a wall, such as an exterior brick wall. Regardless, you can find CBUs in both freestanding and wall-mounted models.
#4) Mail Security

You can rest assured knowing that CBUs offer a high level of mail security. Each individual mail compartment features a lock. As a result, only the homeowner or tenant and mail courier can open his or her mail compartment. No one else can open it unless they have the homeowner's or tenant's key.
#5) Parcel Lockers

In addition to individual mail compartments, CBUs often feature parcel lockers. What is a parcel locker exactly? Basically, it's a large storage compartment that's used to deliver packages to households. If a package won't fit in a CBU's individual mail compartments, the mail courier can drop it off in a parcel locker.
#6) Wide Variety of Colors and Styles

Finally, CBUs are available in a wide variety of colors and styles. Long with freestanding and wall-mounted models, you can choose from colors such as black, dark bronze, sandstone and postal gray. CBUs are also available in multiple sizes, including 8-unit, 12-unit, 16-unit and more.
About Forsite:
Welcome to Forsite! You've found your best source custom street signs and community wayfinding signs. We manufacture and install upscale site amenities throughout the United States.
Forsite can provide all of your signage needs for your Master Planned Community or  Residential Development. We help our customers to create a uniform, upscale appearance and increase property values by "bundling" themed packages of decorative street signage, mailboxes, post and wall mounted lighting, and wayfinding signage
You can count on the experts at Forsite to help improve the quality of your community today. Contact us today to get started by talking to one of our experienced team members at 855-537-0200.