5 Must-Have Furnishings for Your Next Project
Monday June 17, 2019
Parks offer more than just aesthetic benefits for the communities in which they are located. They encourage both social interaction as well as physical activity. When developing a park for a local community, however, you'll need to add the right furnishings. By including the five following site furnishings in your park, you'll create a more enjoyable and beneficial outdoor public space for residents and travelers alike.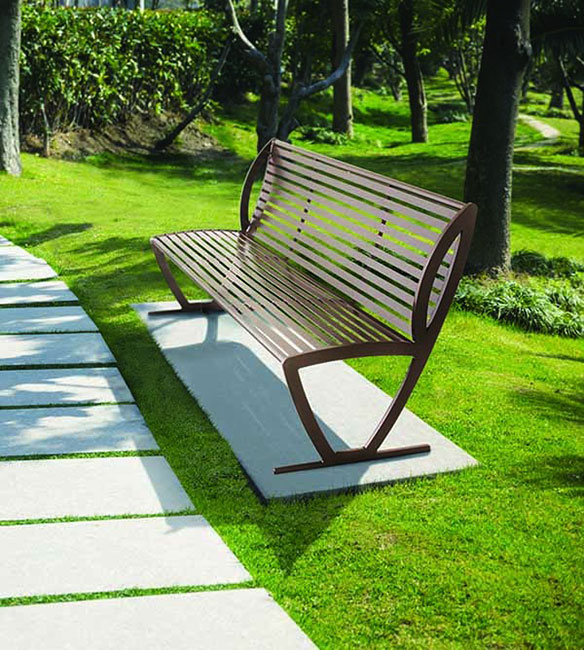 #1) Benches
No park is complete without benches. While park-goers can always find somewhere to sit and rest, such as a grassy field, benches provide a more comfortable and enjoyable space. When choosing benches for your park, make sure they are weather resistant. If a bench doesn't have a weather-resistant coating, it may rust or rot, depending on the material from which it's made.
#2) Bollards
Bollards can create a safer environment for pedestrians and cyclists by distinguishing sidewalks and walkways from roads. Consisting of short and stocky poles, they are placed along the border of roads and walking areas. Upon seeing a row of bollards, motorists will know not to drive on the sidewalk or walkway. Bollards won't necessarily stop a moving vehicle, but they can promote a safer environment nonetheless by warning motorists not to enter the area.
You should also include trash bins in your park. In the United States, approximately one-quarter of a billion tons of trash are produced per year. Unfortunately, not all of this trash ends up in a landfill. From plastic bottles and aluminum cans to newspaper and plastic bags, some trash ends up on the ground. To keep your park clean, you need trash bins where park-goers can easily dispose of trash.
#4) Bike Racks
Even if your park doesn't have a dedicated cycling trail, you should still consider adding one or more bike racks. Some people may ride their bike to your park. And without a bike rack, they won't have anywhere to safely store their bike. A bike rack allows cyclists to lock their bike in place using a chain lock, thereby protecting against theft.
Finally, message boards are useful in parks for several reasons. First, they can educate park-goers about your park's rules, such as the hours in which it's open to the public. Second, message boards can direct park-goers to nearby facilities, such as restrooms or grilling/cooking areas. Third, message boards serve as a milestone marker for park-goers.
About Forsite:
Welcome to Forsite! You've found your best source custom street signs and community wayfinding signs. We manufacture and install upscale site amenities throughout the United States.
Forsite can provide all of your signage needs for your Master Planned Community or  Residential Development. We help our customers to create a uniform, upscale appearance and increase property values by "bundling" themed packages of decorative street signage, mailboxes, post and wall mounted lighting, and wayfinding signage
You can count on the experts at Forsite to help improve the quality of your community today. Contact us today to get started by talking to one of our experienced team members at 855-537-0200.