Looking Back at the History of Mailboxes
Friday November 02, 2018
Also known as a letterbox, mailboxes play an important role in keeping citizens and businesses connected with the world. Even before the advent of the modern mail delivery service, there were couriers would would hand-deliver written messages and packages. As the need for mail delivery increased, it eventually led to the formation of the United States Postal Service (USPS) and the modern mailbox. However, there's a long, rich history behind mailboxes that often goes unnoticed.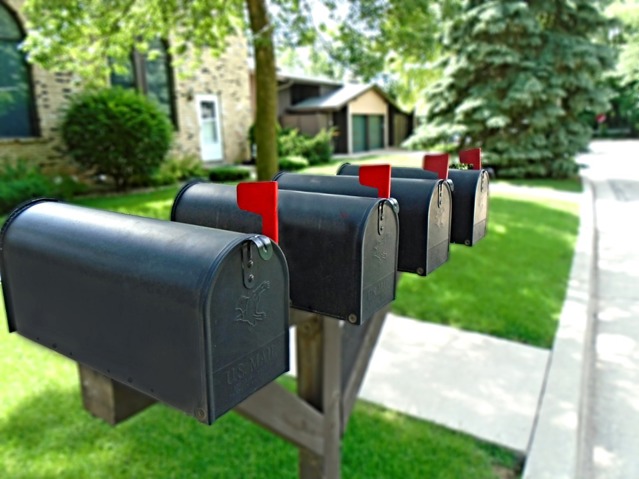 Origins of the Modern Mailbox

The modern mailbox can be traced back to the mid-19th century United Kingdom, during which the Royal Mail -- the United Kingdom's version of the USPS -- made a plea to public to install mailboxes on their property so that couriers could deliver mail more quickly. The Royal Mail had been around before this time. Back then, though, residents were forced to visit their local post office to drop off outgoing mail for delivery at a wall-mounted mailbox. By encouraging the public to install mailboxes on their property, couriers could collect and process outgoing mail in less time.
Mailboxes Make Their Way to the United States
While mailboxes first appeared in the United Kingdom during the 1850s, it another decade for the United States to adopt them. In 1863, the U.S. Post Office Department launched the Free City Delivery mail service, which allowed residents to receive mail at their home address. This prompted many Americans to install a mailbox in front of their home so that they could receive mail without having to visit their local post office.
The Gradual Introduction of the Modern Mailbox

Mailboxes began to pop up from the East Coast to the West Coast in the United States with the introduction of the Free City Delivery mail service. For several decades, however, couriers would walk up to homes and hand-deliver mail to each and every residence. According to some reports, this archaic delivery system resulted in more than 1.5 hours of lost productivity per mail courier each day. Postal couriers would often spend 10 minutes or more waiting for a resident to answer the door so that they could drop off their mail. The Post Office Department then sought to resolve this problem in 1912 by making mailboxes mandatory at all homes.
Mailboxes Today

Mailboxes have since gone through a variety of design changes. Around the turn of the 21st century, the USPS approved designs for locking curbside mailboxes in response to increasing rates of mail theft. The USPS has also introduced new design requirements for installing mailboxes, such as placing it 6 to 8 inches back from the curb. With the evolution of new technologies, some centralized mailbox systems are even made with an notification system that alerts a recipient when a new package has been delivered.
About Forsite:
Welcome to Forsite! You've found your best source custom street signs and community wayfinding signs. We manufacture and install upscale site amenities throughout the United States.
Forsite can provide all of your signage needs for your Master Planned Community or Residential Development. We help our customers to create a uniform, upscale appearance and increase property values by "bundling" themed packages of decorative street signage, mailboxes, post and wall mounted lighting, and wayfinding signage
You can count on the experts at Forsite to help improve the quality of your community today. Contact us today to get started by talking to one of our experienced team members at 855-537-0200.