How Decorative Street Signs Can Enhance Your Community
Monday October 15, 2018
If you're faced with the task of maintaining the aesthetic of your community, don't underestimate the value of decorative street signs. From stop signs and speed limit signs, to street name signs and community message boards; decorative signage can be the perfect addition to your community. They inject a new consistent themed style into the community that's simply not achieved with generic signs. So, why exactly should you use decorative signs in your community?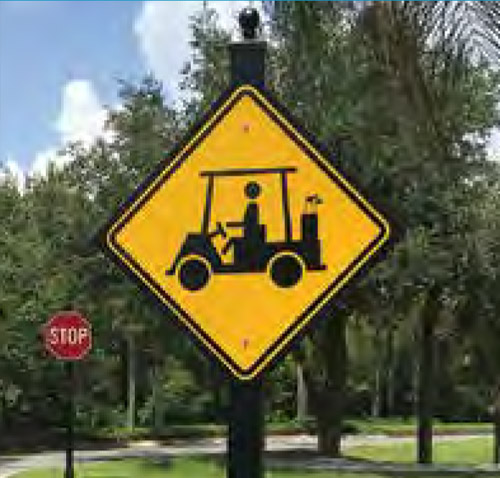 Uniform Appearance
Using decorative street signs, you can create a uniform and consistent appearance throughout your community. Some HOAs and developers take the easy route by installing a variety of different low-cost signs throughout their community. Unfortunately, this results in a mismatching array of signs that don't create any visual value for your community. To prevent this from happening with your community, choose decorative street signage in a single, uniformed style. When the signs in your community are consistent, it creates a more attractive landscape that reflects positively upon on your community, regardless of age. 
Improved Aesthetics
When compared to traditional, "u-channel signage", decorative street signs offer a much higher level of aesthetics. Not only are they are made of premium materials that will last longer, you are able to customize the designs to add a unique look that aligns with your community's theme or location. It is common to customize street name blades, frames and scrolls, finishes, and matching entrance and wayfinding packages. Talk to one of our experienced account managers today, to get started on designing your custom signage package.
Increased Property Value
Decorative street signs can even increase the value of properties in your community. When prospective buyers drive through a well-manicured community with upscale amenities like custom decorative signage, it may not jump out at them, but a higher-end appeal will certainly have an impact on perceived value.
Breakaway Compliance
If your community includes a mix of private and public roads, you'll need to ensure that they comply with the FHWA-DOT breakaway pole regulations. On public roads, for example, the FHWA-DOT requires street signs to feature a safety mechanism, such as the ability to break away, to reduce the risk of injury if a driver collides with them. This generally isn't required for private roads. But for public roads, you'll need to choose street signs that comply with the FHWA-DOT's rules, such as breakaway compliance. The good news is that you can breakaway decorative streets that follow the FHWA-DOT's required specifications.
About Forsite:
Welcome to Forsite! You've found your best source custom street signs and community wayfinding signs. We manufacture and install upscale site amenities throughout the United States.
Forsite can provide all of your signage needs for your Master Planned Community or  Residential Development. We help our customers to create a uniform, upscale appearance and increase property values by "bundling" themed packages of decorative street signage, mailboxes, post and wall mounted lighting, and wayfinding signage
You can count on the experts at Forsite to help improve the quality of your community today. Contact us today to get started by talking to one of our experienced team members at 855-537-0200.