5 Benefits of Wayfinding Signage for Your Residential Community
Friday November 16, 2018
It's important that high-quality wayfinding signage is considered for any new or existing residential community. From small rural neighborhoods to densely populated metropolitan areas, the right wayfinding signage can improve a residential community in several ways. So, if you're developing a new residential community -- or if you're looking to upgrade and improve an existing community -- you should consider investing in wayfinding signage for the five following reasons.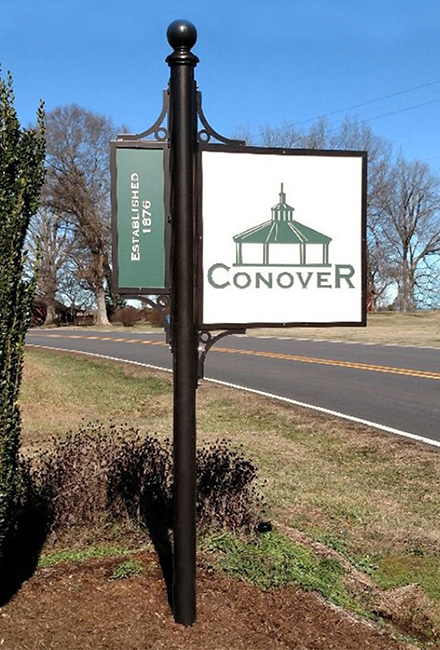 #1) Easier to Find
Wayfinding signage will help visitors and and mail/package couriers find homes and points of interest in any community more easily. Research shows that the average person drives for an additional 250 to 280 miles per year from being lost. While GPS-powered smartphone apps are often viewed as a helpful navigation tool for drivers, they aren't always accurate, and you can help unfamiliar drivers find homes more easily in your residential community. It also common for wayfinding signage apartment complexes or communities to direct people toward things like the clubhouse, pool, parking, etc. 
#2) Brand Reinforcement
Like a business or nonprofit organization, your community has a brand, which includes its culture, landscape design, colors scheme, and any other element that make it unique. To reinforce your community's brand, consider using custom  signage. For example, if your community uses it's golf course as a branding differentiator, you can design a custom wayfinding signage package that complements the the branding that is already in place.  
#3) Keep People in the Know
Wayfinding signage can even educate people about your residential community; whether thats through the use of outdoor message boards or permanent signage. With outdoor message boards, you can display important information about about your community like: meetings and events, updates current initiatives, or new community rules. With custom wayfinding signage, it is common to highlight the date the community was established into the design theme; something that can't be done with generic signage products. 
#4) Cleaner Appearance
Your residential neighborhood will cleaner and more cohesive with a quality wayfinding signage package. Far too many residential communities use an eclectic array of street signs in a variety of colors and designs. For a more aesthetically pleasing community, though, you should try to maintain a uniformed signage theme throughout. Doing so will define your residential neighborhood while improving its overall appearance in the process.
#5) Reduce Traffic Congestion
Traffic congestion is a serious problem in residential communities with a confusing layout and poor signage. As drivers go up and down the roads searching for a particular home or point of interest, it creates congestion that slows down the flow of traffic. By helping guide drivers to their intended destination, Signage can reduce traffic congestion.
About Forsite:
Welcome to Forsite! You've found your best source custom street signs and community wayfinding signs. We manufacture and install upscale site amenities throughout the United States.
Forsite can provide all of your signage needs for your Master Planned Community or  Residential Development. We help our customers to create a uniform, upscale appearance and increase property values by "bundling" themed packages of decorative street signage, mailboxes, post and wall mounted lighting, and wayfinding signage
You can count on the experts at Forsite to help improve the quality of your community today. Contact us today to get started by talking to one of our experienced team members at 855-537-0200.