Refurbishing Your Community
Tuesday November 14, 2017
It's a new year, and while the ground may still be frozen, now is a good time to start figuring out what you need to do when it has thawed.  For those who are a part of a Home Owners Association, there is most likely lots of planning and work coming up for the new year.  As the winter weather melts away to spring there will be maintenance and upkeep work all over the community.   Roads and driveways will need to have those pot holes filled, and any other damage from the cold elements will need attention.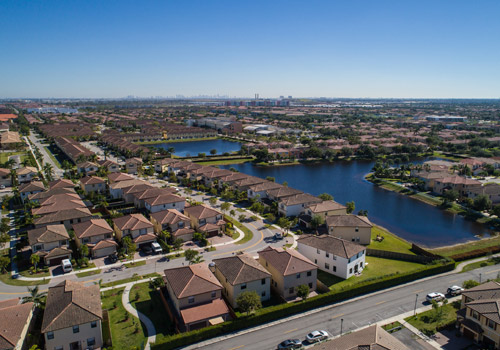 In addition to repairs and cleaning properties up for spring, now may be a good time to replace elements of the community that have grown old and seen better days.  One object which can often be overlooked, but is important, is mailboxes.  They bear the brunt of the weather year round and eventually time takes its toll on them.   Ordering new mailboxes may seem boring, or unimaginative, but there is actually a surprising amount of variety out there.  These days you can choose the style of each part of the mail box and the material it is made from; for example you can have a cast aluminum mailbox post, with an Atlantic mailbox that has a copper finish. 
Another thing that needs to be given more attention by a lot of home owner communities is the gutters and shingles of the houses.  The freezing and melting process, especially if there has been a lot of snow, often causes damage.  Broken gutters can cause water to pool in unwanted locations which leads to water damage.  Shingles that have broken down can also lead to moisture accumulating in the roof or lead to leaks.  Letting any of these issues fester will only lead to exponential repair costs down the road. 
Lastly, check your buildings' foundations.  Especially if the properties are older or if water has a penchant for pooling next to any building.  If people have basements, but rarely use them, then it is easy for water leaking in and pooling to go unnoticed.  This can lead to all sorts of problems if not fixed expediently.  It can cause more damage to the foundation, it can create a breeding ground for unwanted pests and if the basement is used for storage it can cause water damage to residents' belongings.