5 Things to Consider When Replacing Commercial Mailboxes
Friday January 28, 2022
Mailboxes aren't limited to neighborhoods and other residential communities. They are commonly found in commercial areas. Businesses that want to receive mail, for instance, may use a mailbox. It's an easier and more convenient solution than purchasing a Post Office (PO) Box at a nearby United States Postal Service (USPS) facility. Commercial mailboxes, however, can degrade over time. If you're planning to replace commercial mailboxes for one or more businesses, there are several things you should consider.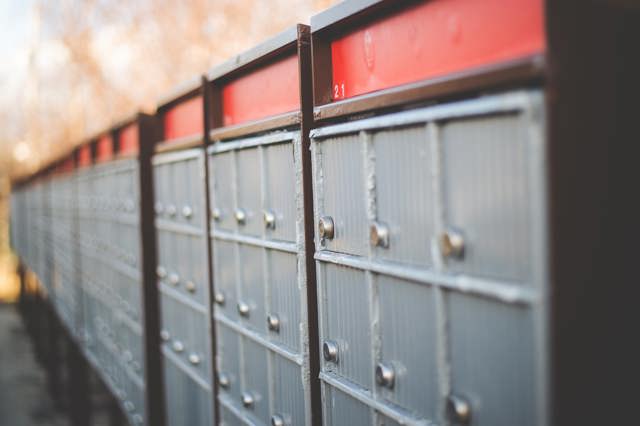 #1) Post Integrity
You should consider the structural integrity of the existing posts when replacing commercial mailboxes. Whether residential or commercial, most curbside mailboxes are attached to a post. Some of them have a smooth post, whereas others have a fluted or square post. If the post is still intact and not heavily worn, you may be able to reuse it. If it's damaged, on the other hand, you may need to purchase a new post when replacing the mailbox.
#2) Size
Mailboxes are available in different sizes. When replacing commercial mailboxes, you should consider the size. Larger mailboxes will accommodate more mail. If a business receives a lot of mail on a daily basis, you may want to choose a large mailbox for it. Smaller mailboxes, though, require less space to install. And when compared to large mailboxes, they usually cost less as well.
#3) Curbside vs Centralized
While curbside mailboxes are the most common, centralized mailboxes are available as an alternative. Centralized mailboxes are mail systems that consist of multiple units. Cluster Box Units and STD-4C mailboxes, for example, are centralized mailboxes.  The USPS actually requires STD-4C mailboxes for all multi-unit buildings with plans submitted after Oct. 6, 2006. If a commercial building contains several businesses, you may need to use STD-4C mailboxes for it.
#4) Material
Don't forget to consider the material when replacing commercial mailboxes. Not all mailboxes are made of the same material. While most of them are, in fact, made of metal, you can find them in different types of metal as well as finishes. Some mailboxes are made of steel. Other mailboxes are made of aluminum. Both steel and aluminum mailboxes may feature a powder-coated finish for extra protection against the weather.
#5) DIY vs Professional Installation
After purchasing commercial mailboxes, you'll need to install them. You can either install them yourself, or you can opt for a professional installation service. The USPS may not service your commercial mailboxes if they are installed incorrectly. Therefore, a professional installation service is worth considering.
About Forsite:
Welcome to Forsite! You've found your best source for custom street signs and community wayfinding signs. We manufacture and install upscale site amenities throughout the United States.
Forsite can provide all of your signage needs for your Master Planned Community or  Residential Development. We help our customers to create a uniform, upscale appearance and increase property values by "bundling" themed packages of decorative street signage, mailboxes, post and wall mounted lighting, and wayfinding signage
You can count on the experts at Forsite to help improve the quality of your community today. Contact us today to get started by talking to one of our experienced team members at 855-537-0200.